Virtual labs with Labster – Practical experience in food chemistry
Interview with Dr. Melanie Erzinger, responsible for the food chemistry practical course at D-HEST.
The food chemistry practical course at D-HEST uses the virtual laboratory simulations of Labster. Virtual labs allow students to complete laboratory experiments online and explore concepts and theories without stepping into a physical science lab. Especially now in times of Corona, this is a valuable alternative. There are many kinds of virtual lab simulations, from simple video animations to immersive 3D interactive learning environments. Other courses and departments might benefit from these options as well, mainly biology and chemistry.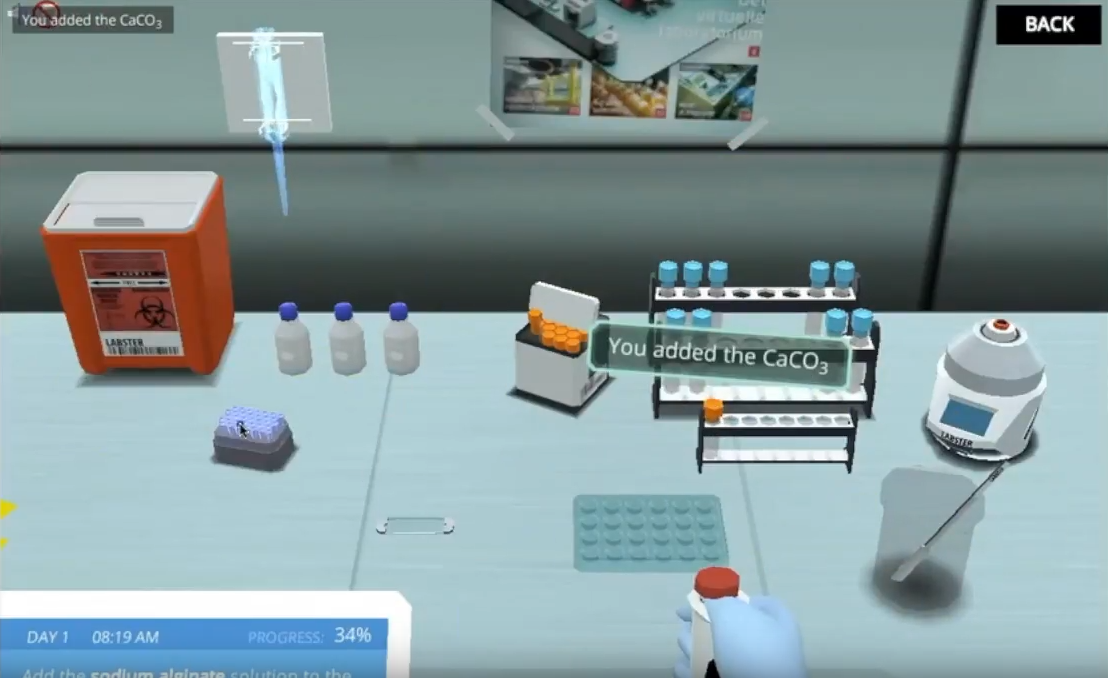 What effects did Labster have on the practical course in food chemistry?
The use of virtual laboratories with Labster had positive effects on the practical course in food chemistry. They are now an integral part of the practical course and they were appreciated by the teachers and students. The fact that they are only available in English was accepted due to the clear added value. They have been in use there since 2017, in 2020 already in their fourth run. All 60 students received their own, fee-based semester licence.
The Labster activities enabled students to prepare for real laboratory experiments in a better and more exciting way than if they had only read an introductory document. Now they had to actively deal with a problem. This proved to be an excellent way of introducing them to methods.
What is the relationship between virtual and real world labs?
The virtual labs were never intended to replace the real labs, they are meant as an addition – to understand, practice and repeat more deeply. A three-stage setting was established which was successful because it formed a common thread: 1. preparations with Labster. 2. dealing with the topics in the Labster labs and doing the practical training in real life. 3. follow-up and repetitions with Labster. During the corona crisis, the practical middle part was replaced by virtual laboratories and so it was still possible to give the students good insights and knowledge.
What other advantages does Labster bring?
Another advantage is that Labster allows additional experiments to be carried out that would not be possible in real life. There are three reasons for this: It would take too long, the devices are very expensive and used by the researchers or the experiments would be too dangerous.
The technology has improved greatly over the years and today there are no longer any technical problems, as long as the students' computers meet minimal and common technical standards and the technical support provided is used. With a detailed briefing at the beginning of the semester, the practical use of virtual labs works well and the Labster helpdesk is also working properly.
How could the use of Labster be expanded at ETH?
Other courses and departments would also benefit from virtual labs in certain areas (biology and chemistry, e.g. toxicology or molecular biology), and Labster has many topics and laboratories that would be a good addition. However, in courses with a low proportion of practical training, selective use of virtual labs would not really justify the expenditure of time and money, since – unlike in pure practical training – they would not be essential for the learning objectives.
More information about the use of labster at ETH can also be found here under "virtual labs".
Labster-Website – to see the library of available simulations

Posted on by Pascal Xavier Schmidt, 1 Comment