Showcase MOOC: Designing Resilient Regenerative Systems
Supported by Innovedum, a new Massive Open Online Course (MOOC) is happy to introduce itself: The new ETHZ Massive Open Online Course (MOOC) series entitled "Designing Resilient Regenerative Systems" (DRRS) directly addresses sustainability transitions in complex systems as for dealing with nested crises. Professor Tobias Luthe tells us about his new MOOC and why it's so exciting.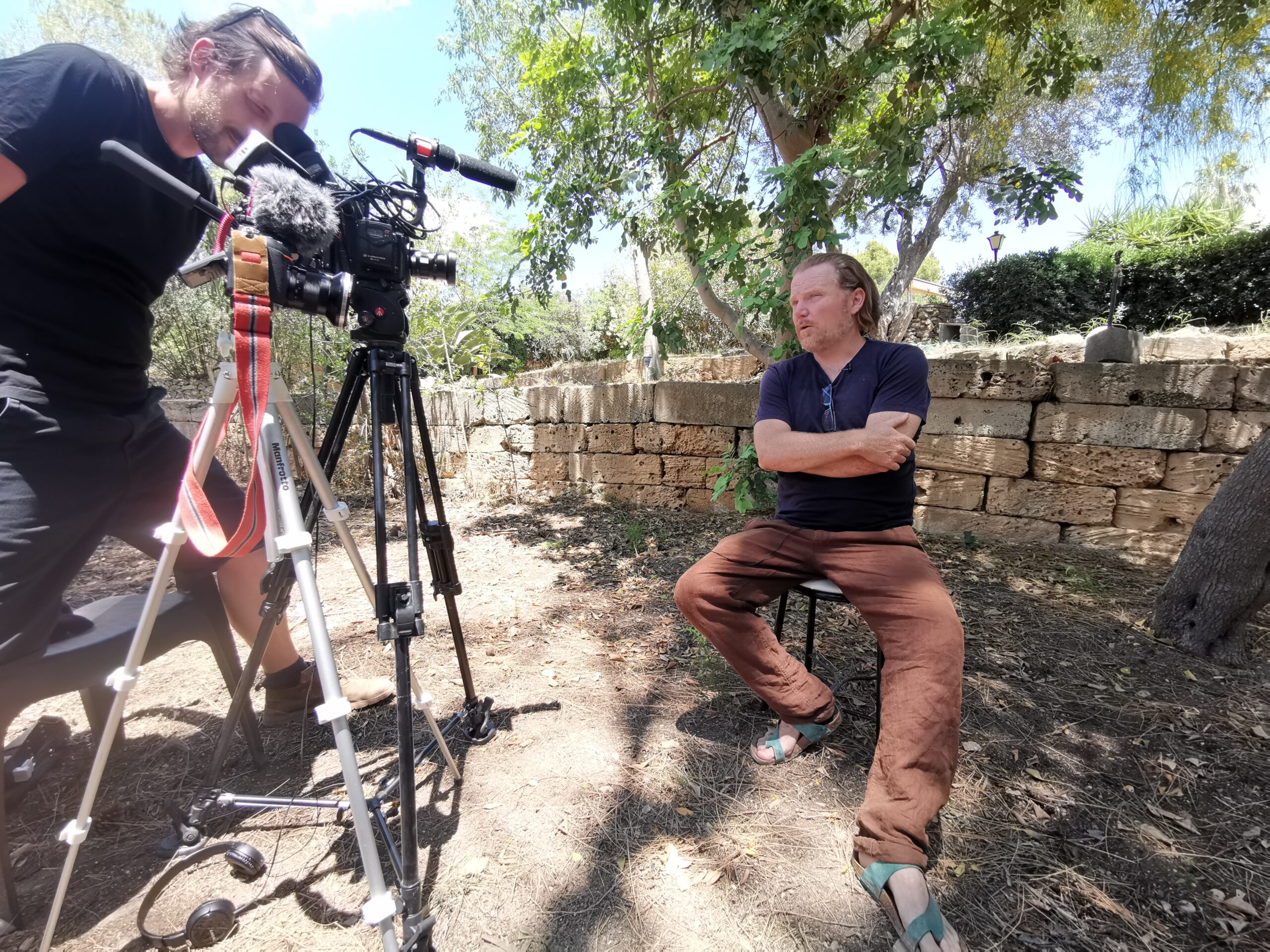 The DRRS MOOC series hybridizes sustainability science, systemic design and transformative action. It provides worldviews, tools, illustrations and transformative networks to build capacities and engage in systemic innovation of complex systems. The MOOC series is featuring a virtual-real didactic concept, where local physical social outdoor action in the region the participant lives, is stimulated and incubated by virtual means.
The learning content is focused on stimulating new cultures beyond the current often disciplinary and compartmentalized approach to science: for hybridizing the analytical tools of science with the iterative doing of design, and the urge for transformative action. And this across spatial and governance scales, from green chemistry, materials, products, buildings, cities, landscapes, regions and transnational cooperation.
The MOOCs' didactics are designed to combine time and place independent virtual learning through pre-recorded conversations and presentations, both accessible as movies and audio files, readings, and practical engagement outside in nature. Virtual content is meant to stimulate physical and social interaction in the bio-region where the participant lives. Systemic Cycles takes the participants on a conscious exploration of place and regional supply chain actors on their bicycle, to playfully learn systemic design methods, to weave together local and regional networks and to explore the inner self through physical activity. An accompanying visual mapping process called Gigamapping acts as a designerly way to co-create your own learning journey and connect across the MOOC series to your final transformative design project. Your personal QUEST guides you through your learning journey. Weekly live tutorials in an online forum offer opportunities to discuss and brainstorm with teachers. Participants learn together with diverse experts in their field – sustainability scientists, systemic designers, consultants, local and European politicians, book authors, builders, mountain guides, self-compassion trainers, and together co-create and connect communities of practice for learning and engagement opportunities Starting May 9th 2022 on EdX – free participation w/o costs possible.
Exciting real-world illustrations will take participants to Hemsedal Norway, Annecy France, Ostana Italy, and Mallorca Spain – from material supply chains, to products, buildings, communities and their services, to landscapes, bio-regions, and transnational cooperation. This offers a comparative understanding of communities and regions undergoing sustainability transitions across different contexts, cultures, climates and geographies.
The prominent methods participants will learn are systemic design and systems-oriented design, social network analysis, resilience assessment, life cycle and footprint analysis, circularity mapping, visual dialogue, cross-scale design, "view from above" perspectives, biomimicry, transdisciplinary research, real-world elaboration – and how this "cocktail" of methods becomes part of new cultures to deal with complexity and uncertainty.
For more information on this MOOC visit: https://systemicdesignlabs.ethz.ch/drrs-mooc/
We would be happy to talk with you about our experiences in making this MOOC!
Posted on by Melanie Walter,