Behind the scenes: The making of a new blended learning course 
When designing a blended learning course, it is crucial to take multiple factors into account, especially for the online modules. These factors include selecting appropriate course materials, planning engaging activities, finding ways to keep students interested, and creating effective assessments. A good teacher-student relationship is also essential for online learning and requires special attention.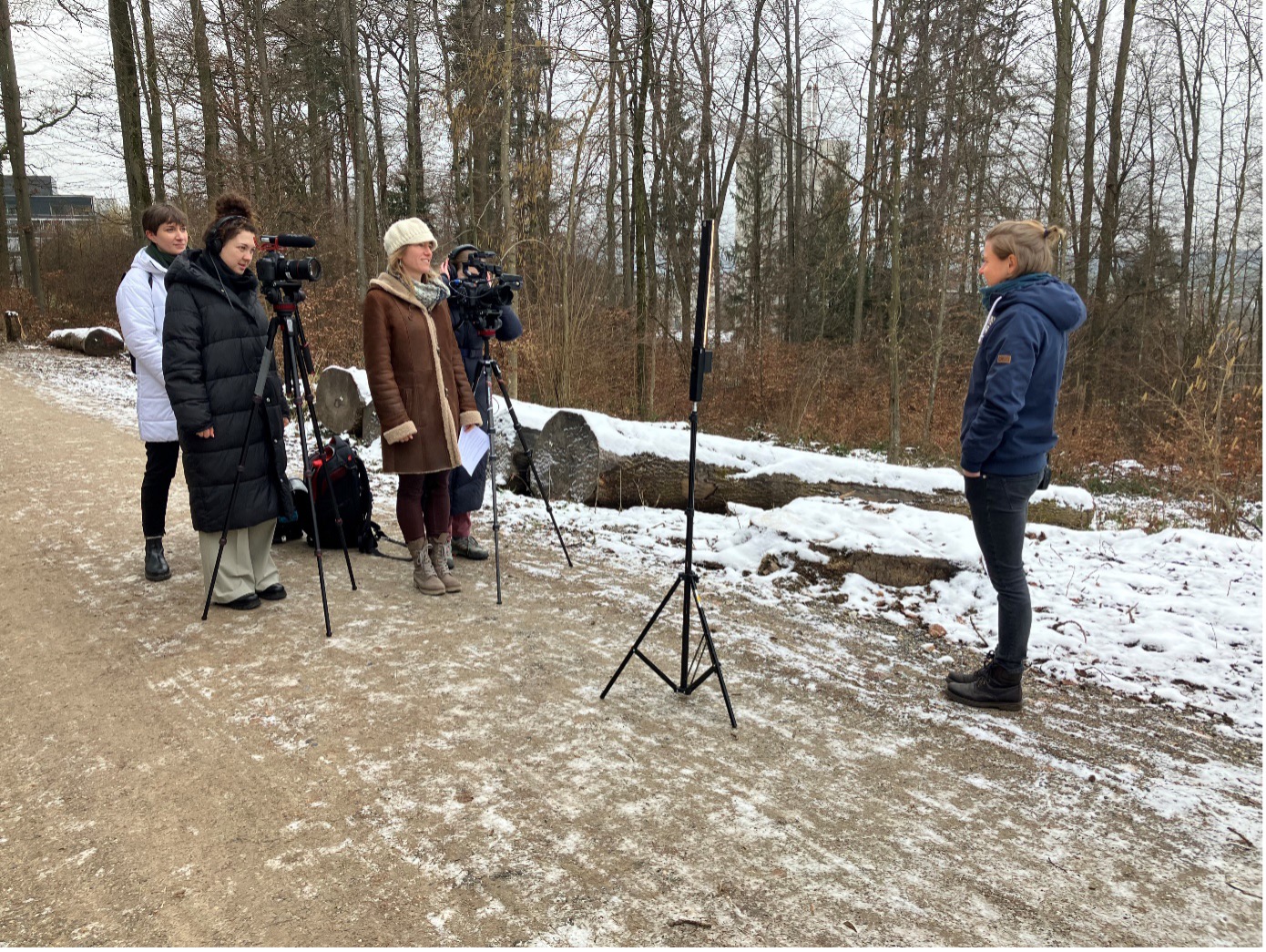 For our recently developed blended learning course on Radionuclides as Environmental Tracers, we showcased the versatility of natural and artificial radionuclides as tracers for environmental processes. By blending in-person and online modules, students explore the fundamentals of radionuclides and their potential for investigating various environmental processes through case studies. For the production of the "Meet Your Instructor" videos for each case study, we collaborated with the Educational Media Team. This was funded by an Innovedum Grant. These videos serve various didactic and educational purposes. Firstly, they act as introductions to each section, establishing a connection between participants and the lecturers. Secondly, the camera team joined our lecturers on field trips, enhancing students' learning experience by capturing authentic research activities in locations that may be inaccessible to them, such as the stalagmites cave of Milandre (see featured video). Additionally, we co-designed animations to illustrate complex concepts and emphasize aspects that cannot be effectively captured on camera.
Collaborating with the EMT has been a fantastic experience. They provided a wealth of knowledge and expertise in creating high-quality audiovisual content for teaching. Together, we gathered the expertise of different stakeholders to develop a series of dynamic and visually engaging introduction videos with our case study experts. We began the process by establishing the key concepts and ideas for each case study in co-design with the EMT. Based on these concepts, we formulated a set of interview questions for the experts. Filming took place at locations that were relevant to each case study, such as labs, mountains, and even caves. Working with a Spanish film team via Zoom also went smoothly. The interview video clips served as the basis for co-developing the script with the project leaders and the case study experts. We then identified sequences that would be suitable for animation, and the EMT designed – always in close collaborations with the case study experts, to guarantee scientific accuracy – beautifully crafted animations to illustrate the core concepts of the case studies. Throughout the process, we provided feedback and input to ensure that the videos aligned with our goals and expectations for the course.
The final product, a series of "meet your instructor" videos, will be available soon. We believe that these videos will help establish a connection with our students and generate excitement about the course material. The process of creating these videos was a collaborative and rewarding experience that allowed us to produce a high-quality, user-centered product that we are confident will improve the learning process for our students. As scientists who are not used to being in front of a camera, it was great to experience the empathy and practical advice that the EMT provided. We even enjoyed it, despite our initial apprehension.
In summary, our collaboration with the Educational Media Team was a valuable and enjoyable experience. We are eager to see the impact these videos will have on our students' engagement and learning in the course.
Author: Caroline Welte (caroline.welte@library.ethz.ch)
Posted on by Melanie Walter
in Uncategorized