New Innovedum Focal Point Theme: "AI in Teaching and Learning"  
As technology and education intersect more than ever, the potential of Artificial Intelligence (AI) is becoming increasingly apparent. Just as earlier pioneers revolutionized classrooms through the advent of the internet, we now find ourselves on the cusp of another educational evolution, this time driven by AI. The latest focal point theme for the Innovedum project, "AI in Teaching and Learning," paves the way for a pathbreaking new era of education by offering a unique opportunity to integrate AI into teaching methods.
A Glimpse into the Future: "AI in Teaching and Learning"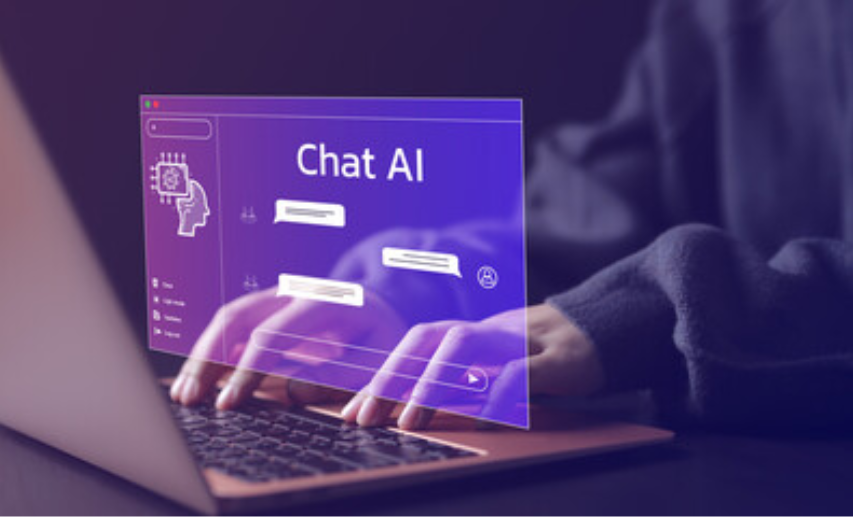 Commencing on October 1, 2023, the focal point theme "AI in Teaching and Learning" sets the stage for innovative changes in education. With AI-driven tools and technologies becoming an integral part of our daily lives, lecturers face the task of effectively embracing these resources to enhance the learning experience. Simultaneously, they must ensure students acquire the crucial skills of critical thinking and problem-solving, enabling them to excel in a world powered by AI. The focal point theme "AI in Teaching and Learning" delves into the challenges and possibilities that arise from integrating AI into higher education, revealing how lecturers and students can harness the potential of this technology.
Several intriguing aspects stem from this focal point theme, including:
Personalized Learning Experiences: Lecturers can harness AI-powered tools to tailor learning experiences for students. By accommodating individual learning styles and preferences, engagement can be boosted, leading to improved academic performance.
Optimizing Course Design and Content: AI empowers lecturers to fine-tune course design and instructional materials, allowing them to dedicate more time to intricate tasks such as critical thinking and problem-solving. This, in turn, can lead to more effective teaching and improved learning outcomes.
Personalized Feedback and Support: AI-based tools offer students personalized feedback and support. This assists them in identifying strengths and areas for improvement, ultimately enhancing academic achievements and optimizing study time.
Fostering Transferable Skills: The integration of AI into education provides students with an opportunity not only to acquire AI-specific skills but also to cultivate transferable skills encompassing ethics, data privacy, and social impact. Such skills are pivotal in an AI-driven landscape.
Your Invitation to Shape the Future: Join the Movement
For lecturers at ETH, the Innovedum focal point theme "AI in Teaching and Learning" extends an unprecedented opportunity to play a pioneering role in the future of education. Starting on October 1, 2023, the project welcomes imaginative minds to conceptualize and present projects exploring the incorporation of AI into teaching and learning. Your project could be the catalyst for ushering in a new educational epoch—one that empowers students and lecturers alike to flourish in an AI-driven world.
Innovedum remains committed to fostering innovative teaching practices. Whether you're contemplating fresh approaches to course design, capitalizing on AI for personalized learning, or delving into the ethical dimensions of AI integration, Innovedum supports the actualization of your vision with practical consulting and valuable resources.
As you embark on this transformative journey, remember that the future is being shaped by the capabilities of AI. It's noteworthy that this very blog post was crafted with the assistance of AI—an illustration of the innovation we invite you to explore. Together, let's forge a new educational era that fully embraces AI's potential, paving the way for boundless opportunities in learning and teaching.
Posted on by Melanie Walter
in Uncategorized