Conference: What works in teaching and why
ETH will host this year's Swiss Faculty Development Network's (SFDN) annual conference on 22 February 2019. SFDN is the professional association of faculty developers in Switzerland. Its main objective is to "build up the teaching and learning capacity in higher education institutions in Switzerland." LET, the ETH unit for Educational Development and Technology, has been a member for many years.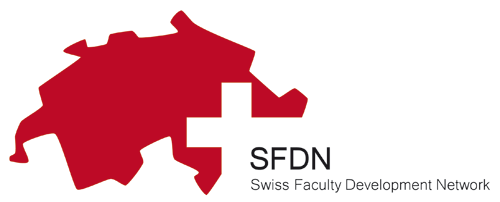 The SFDN annual conference is where people involved in higher education from all around the country meet, present examples of their practice and discuss their conclusions for student learning. The title of this year's conference is "How research on learning contributes to university teaching practice" and is intended to stimulate discussion on how robust investigations are needed to evaluate the effectiveness of teaching practices.
Prof. Dr. Springman, ETH Rector will welcome participants and Prof. Dr. Manu Kapur, Chair of Learning Sciences and Higher Education at ETH Zurich will present the keynote address on the topic of: "From the Science of Learning to the Design of Learning ".
For a fuller description please see the conference website.
Posted on by Karin Brown
in Activities Tags: conference,educational development,evidence-based teaching,faculty development