Moodle forums – Now with anonymous posting
Next to the course catalogue, Moodle is the most used system at ETH Zurich when it comes to supporting active online teaching and learning. However a common complaint from both students and teachers was the lack of anonymity when it comes to forum discussions. As of September 2022, this has changed.
The Moodle update in September brought in a new plug-in called «Moodle Overflow» (inspired by Stack Overflow) which enables additional functionality not available in the regular Moodle forum. The Overflow forum is particularly suitable for courses which have a high number of forums and a high amount of activity in the forums due to the improved overview. The regular Moodle forum provides a different set of settings.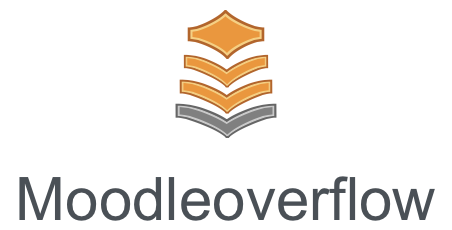 Overflow advantages
Better overview. When entering an Overflow forum, both teachers and students can see which threads are new (unread) and which have not yet had an answer marked as «correct» and «helpful». The overview also shows votes and the number of replies.
Anonymity. Overflow enables teachers to choose between two types of anonymity, questioners only or questioners and answerers. These settings are irreversable.
Rating. All course participants can «rate» a thread in the Overflow forums. Highly rated posts move towards the top. Teachers can use this feature to ask students to "vote" for best answers. This is a fast way to strengthen the visibility of a particular response and means students don't have to post answers in order agree with an existing answer, they can just upvote.
Reputation. If teachers enable it, Overflow can track the reputation of participants either in a single overflow forum or across all Overflow forums in the course. Answers by students or Teaching Assistants with higher reputations will be more credible.
Mark as correct/helpful. Answers can be marked das «correct» by teachers or as «helpful» by the questioner. It does not have to be the same answer. This means that a teacher can overrule any discussions by labelling a specific answer as the correct answer and prevents students from accepting incorrect answers.
Moderation. Posts by students will only be published once a teacher has approved it.
Is it perfect? No. One complaint is that the question is no longer displayed when participants begin writing their own comment or answer. In addition only answers (not answers to answers) can be marked as helpful or correct.
Things to consider when creating an Overflow Forum:
Should students be automatically subscribed to this overflow?
Which answer should be displayed first, helpful or solved?
Should the reputation (rating) be aggregated over several MoodleOverflows?
Should negative ratings be allowed?
If you need further information, we recommend this help (in German only): https://www.uni-leipzig.de/fileadmin/ul/Dokumente/2020_Lehre-digital_Moodle_Overflow.pdf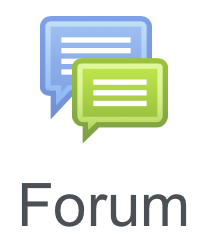 Moodle Forum advantages
The default Moodle forum has many additional features, even experienced Moodle users might find something new in this list.
Different types: There are four types of forums to choose from. The standard forum is the one most people are familiar with. The single discussion only allows one discussion to be posted by the lecturer and students can only post replies. The Q&A forum requires students to post an answer before they can see the replies of others. The final type is much like the standard forum but it displays the content more like a blog.
Time settings: Teachers can post in advance and delay the publication of their entry. They can also choose to have their post only visible for a particular time frame or create a due date by when students have to have responded.
RSS: An alternative to subscribing, when enabled this feature means new forum discussions (or posts) will be sent via RSS feed.
Locking Discussion: Teachers can lock the discussion at any point preventing further posts by students.
Post threshold: In order to restrict individuals from flooding a forum, teachers can set a maximum post threshold which automatically blocks users once they reach it. Teachers can also choose to have the word count displayed (but not set a limit).
Better completion setting options: The Moodle forum has more completion setting options in cases where lecturers want to track completion.
App compatible: The Moodle forum is fully compatible with the ETH Moodle App. The Overflow forum will redirect you to a browser.
For more information about the Moodle forum please visit: https://docs.moodle.org/311/en/Forum_activity
How about you?
Which forum are you planning on using? Please share your scenarios in the comments so we can collect examples in action. If you are interested in chatting with other lecturers at ETH Zurich who are using Overflow you are welcome to join the (ETH only) Moodle course https://moodle-app2.let.ethz.ch/course/view.php?id=15312 .
Posted on by Karin Brown
in Activities Tags: ETH Moodle,Overflow forum