ITS and ISO Certification
ETH IT Services keep up the ISO/IEC certifications.
ETH IT Services was certified according to the standard ISO/IEC 9001 in 2006.  Over the years the certifications and their scope were continuously extended.  In 2015 the task of the certifier was reevaluated and contracted with LL-C (Certifications) Switzerland.
In June 2016, running the regular cycle, both actual certificates ISO/IEC 20000-1 and ISO/IEC 27001 were reissued.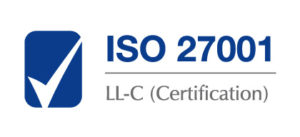 Why are these certifications relevant?
The standards involve that an organization, due to different changes in the environment, has to perform a continuous improvement. According to the Deming cycle we have 4 stages in a management system (plan, do, check, act). We need to pass all the 4 stages regularly in order to get optimized services. The yearly internal audits and external ones reveal the possible activity domains for improvement.
Customers of ETH IT Services can rely on a functional Service and Quality Management System (ISO/IEC 20000-1 with ISO/IEC 9001 integrated) and a functional Information Security Management System (ISO/IEC 27001).
More
erstellt am von Sabine Hoffmann
in News Schlagwörter: certification,ISO,ISo certification,ISO/IEC 20000-1,ISO/IEC 27001,ISO/IEC 9001,ISO/IEC certifications