25 Jahre Jubiläum David McLaughlin
Die Informatikdienste gratulieren herzlich zum Jubiläum!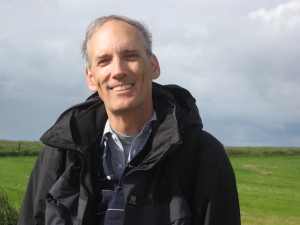 David McLaughlin studied at the University of Texas. He worked as the Assistant Director of the Computer Center and as a lecturer at St. Mary's University before meeting an ETH student and moving to Switzerland to marry her.
He started work at the ETH as a member of the ID Kommunikation section where he managed networking for the DEC computers before taking over the management of the central X.400 mail servers. He served as the "Ober Postmaster" of the ETH for several years and managed three generations of mail servers and gateways.
He implemented the central mail filtering service which has blocked 2.4 billion messages since operation began in 2003 and continues in that role today. He works closely with the Network Security Group and with Abteilung Sicherheit.
He manages the LDAP whitepages server and implemented the pilot project for the LDAP-based AAI service.
He gives lectures about mail filtering techniques for the Informatik department and external organizations such as the University of Cambridge and TERENA/GEANT.
___________________________________________________
Text David McLaughlin, ETH Zürich / Swiss Federal Institute of Technology, Informatikdienste, Basisdienste, Mail & Directories
Posted on by Sabine Hoffmann
in Mail, Web, News, Passwort, Applikationen, Software, Arbeitsplätze, Support Tags: Jubiläum