Double innovation: Windows 11 and OneDrive at ZO
A double premiere at Central Bodies (ZO): they'll be getting Windows 11 via Windows Update for Business and cloud-based data storage on OneDrive at the same time.
A lot has happened in the last two to three years. We've had to reorganise, accept many changes, adapt to new circumstances and learn to deal with them. The way employees work has also changed. Working from home and, in fact, the ability to work from anywhere, have become both a demand and a requirement. Employees need to be supported in their hybrid way of working. In the further development of our Windows-based IT workplace, this was the focus for us as the IT Support Group of Central Bodies. Now it's time to migrate to the new client setup – with Windows 11 and Microsoft OneDrive.
Optimisation phases
It took a while for the new operating system to recover from its teething troubles – about a year. We used this time to optimise other components of the ZO client to meet our focus, in addition to the ongoing testing of the operating system. We decided not only to migrate to Windows 11, but also to integrate a new cloud-based data storage system: Microsoft OneDrive.
In November last year, we were able to release the new client setup for new installations. In order to keep our ZO clients up to date even without VPN, we use Windows Update for Business (WUfB), which we already introduced in summer 2020 – that was definitely a good decision. It allows us to carry out a migration to a new operating system directly for the first time – without a separate deployment system. Seen in this light, the migration to Windows 11 and simultaneous migration to OneDrive is effectively a double premiere.
Migration of different sections
Planning for the migration started immediately. It began in IT Services as early as February 2023. From April 2023, it will also follow in all other departments of the Central Bodies for which ZO-Support is responsible. Around 1,700 ZO clients will be migrated to the new client setup by the end of June 2023. Never before has the migration to a new operating system been so quick – thank you, WUfB!
Employees can look forward to a modern and fresh ZO client with new features added on an ongoing basis in the future. Windows 11 does not make any fundamental changes, which makes migrating to it possible without any major hurdles. Microsoft OneDrive marks the introduction of a new personal data storage system, which can be used to collaborate even better on documents. The whole thing is supported with 1 TB of storage space. We are looking forward to offering the new client setup to all ZO staff to provide them with even better support in their new way of working.
More information about the IT service Windows workstation systems for Central Organs (WAP-ZO) in the IT Service catalogue
Contact
Gianni Antonitti, IT Services, Group Head of ZO-Support (ITS CxS) & Team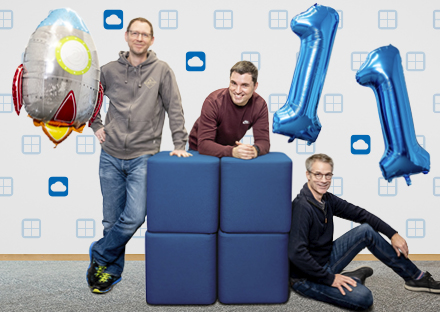 erstellt am von Sabine Hoffmann
in IT-SEC,News Schlagwörter: Central Bodies,OneDrive,WAP-ZO,Windows 11,Windows Update for Business,Windows workstation systems for Central Organs,WUfB,ZO