IT taster course for female pupils
New "Women's edition" offer: Design your future as an EFZ (Swiss Certificate of Competence) IT specialist.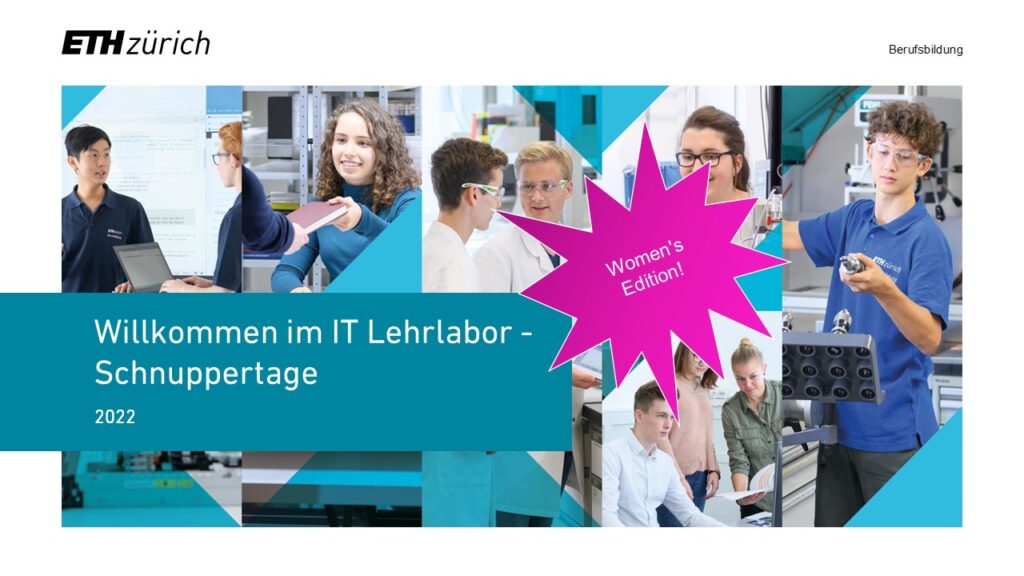 As part of their career orientation, young people have the opportunity to explore the IT environment at ETH. This, along with many other fascinating professions.
In collaboration with the IT Training Lab and "IT-Women@ETH" network, for the first time there were also purely female pupil try-out dates, in addition to the mixed groups. The target group is made up of female pupils in the first and second senior level classes.
IT means communication
If you work in IT it is essential to enjoy dealing with people and to be imaginative. Is that you? Would you like to learn more about a career as an EFZ IT specialist and find out what it is like to train at ETH Zurich? Perfect. The taster course will give you a comprehensive insight into the activities of an EFZ IT specialist and you can talk to the trainees and employees. You can also try your hand at IT work yourself and find out whether your skills match the requirements of the profession. In the afternoon, we will show you how versatile IT is, and to illustrate this, present various portraits of people working in IT. The IT women at ETH Zurich would also like to meet you.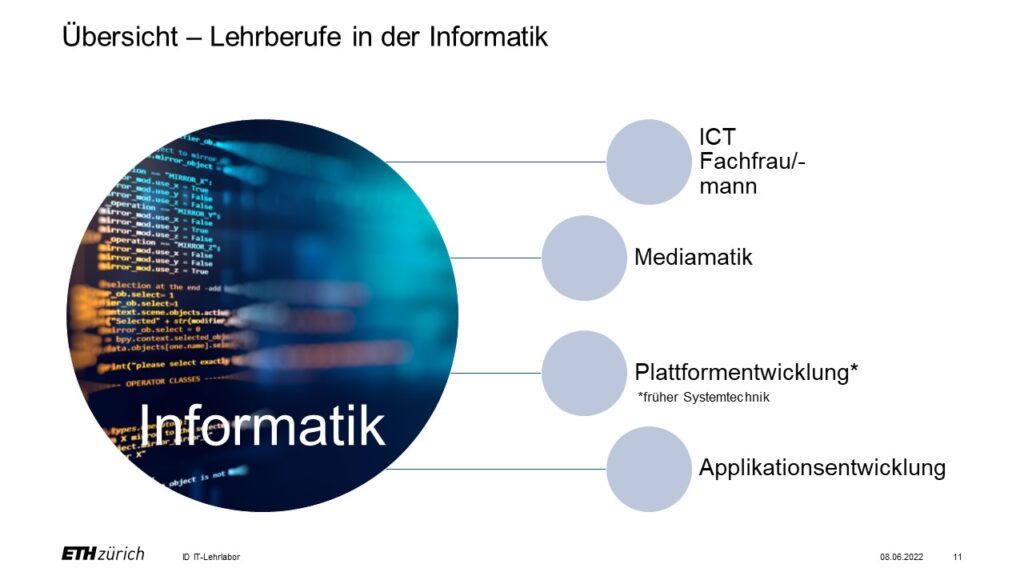 Taster day for female pupils
During the morning, in the practical session, the IT trainees took the lead. In the afternoon, the IT women from the "IT-Women@ETH" network presented their different careers and training paths and provided an insight into their various activities and their points of contact with IT. This quickly made it clear that there is not just one IT profession, but countless versions.
The afternoon programme adhered to the structure of the IT Days / Informatiktage "Faces in IT, block 3" (in German).
Taster course programme
Taster course participants get to know IT specialisations.
Practical work – install Raspberry Pi, programming with Raspberry Pi
Getting to know Python basics
Round table with women from IT

ITS Scientific IT Services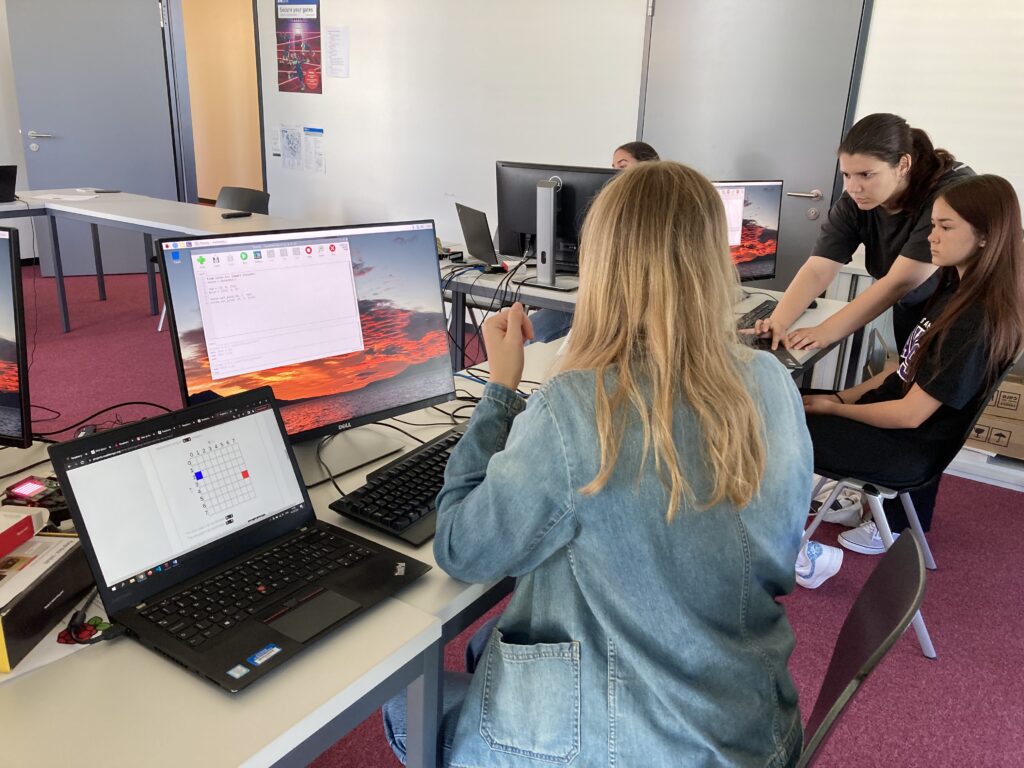 Feedback
Many thanks once again. I very much enjoyed the taster day and will definitely remember it.
I found the morning exciting, because the Raspberry Pi was new to me. I could even still remember quite a lot about it later.
The two trainees in the morning explained everything very well and were also very friendly and nice.
The afternoon, with the women's round table, was also really fascinating, because you could see there are various paths before you finally take up a career as an IT specialist.
I loved the morning. The Raspberry Pi part was really exciting. Most of all because we were allowed to find out how it worked for ourselves.
This was the first time I've had a taste of what it's like at ETH. I found all the talks very interesting, and it was especially fun working with the Raspberry Pi. I found the afternoon with the round table really great. It was interesting that some women thought IT careers would be boring until they tried them out. It has motivated me to get more information on different IT professions until I find something that suits me.
Links
Contact
Marc Winkler and Martin Schneider, IT Training Lab
Sabine Hoffmann, ITS PR & Communication, Initiator & Enabler IT-Women@ETH
erstellt am von Sabine Hoffmann
in News Schlagwörter: career orientation,female pupils,IT Training Lab,IT-Women@ETH,Taster day,Women's edition