Joint Awareness measure with Empa and PSI to prevent cyber-fraud
The ETH Zurich has registered an increased number of cyber-attacks in the last two years, especially as during the pandemic many people work from home. CEO fraud attacks are particularly common.
In this case, employees are apparently contacted personally by their superiors in order to buy gift cards (e.g. Google Play Cards) from their private money, for example. The attacker suggests a high degree of urgency to put the victim under pressure and give them no time to think.
How to recognize such attacks, what they look like, and how to react correctly, is explained in the internal news article "Cyberattack alert".
To draw more attention to the problem and warn employees, the CISOs of Empa and PSI have teamed up with ETH's CISO Office to launch an awareness campaign against cyber fraud at ETH this fall semester.
Based on the texts of iBarry, an IT security awareness initiative of SWITCH, and design support of EMPA, posters and flyers were created and distributed in the three institutions. The trainee Lucy Göth from Young 'n' Rising designed the animation for the ETH screens in the buildings and the ETH link buses (this project was created during her rotation with the Young 'n' Rising team.)
If you are interested in poster, flyer and animations of the awareness measure, please feel free to contact Kathrin Noack.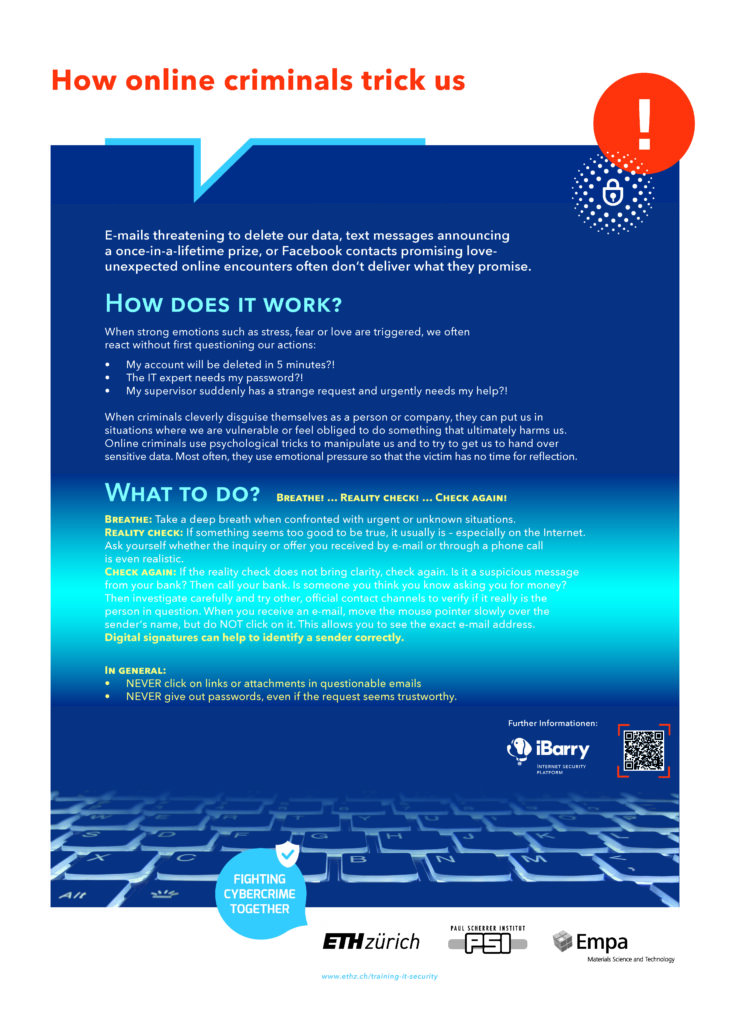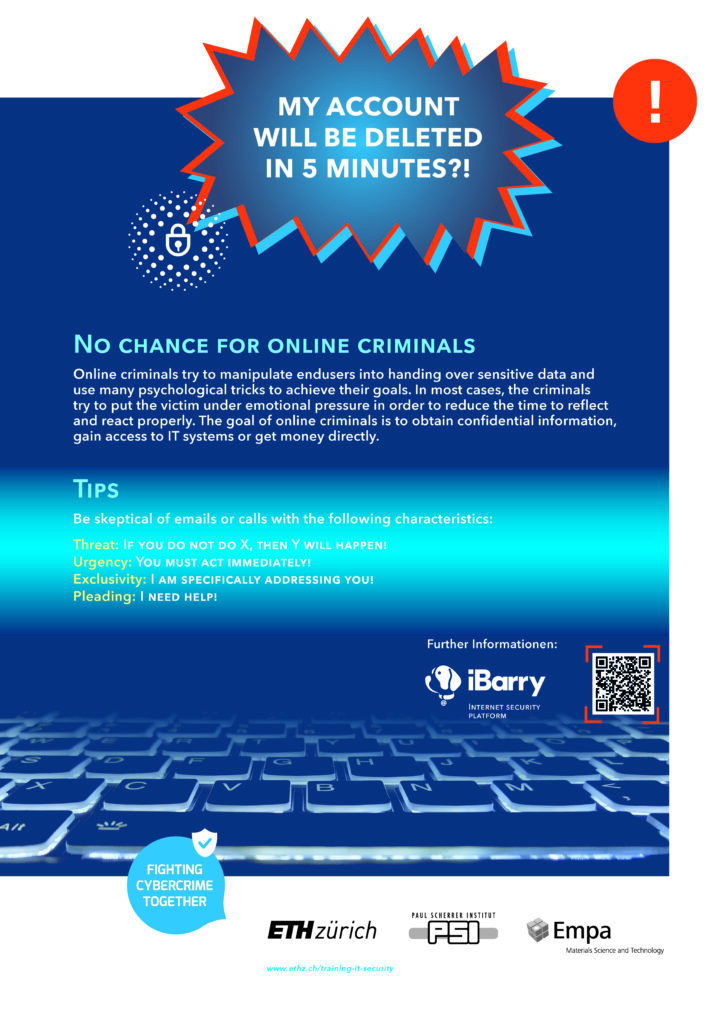 Contact
Kathrin Noack, Information Security Awareness, ETH Zürich, General Secretariat / CISO Office
erstellt am von Sabine Hoffmann
in IT-SEC,News Schlagwörter: CEO fraud attacks,Cyberattack alert,ETH Awareness measure,prevent cyber-fraud