ETH Emergency Operations with Zoom
The figures are impressive proof of this: with up to 45,000 weekly meetings, Zoom was ETH Zurich's communications backbone in the spring semester of 2020. From the Executive Board's townhalls, lectures and job interviews to team meetings and examination supervision: Zoom has proven its worth in almost all academic situations.
As things stand today, it can be assumed that Zoom will continue to play a major role at ETH, especially in the autumn semester of 2020.
However, before it starts, it will be necessary to address the data protection situation again: The exception for the cloud solution used during emergency operations will have to be examined before returning to normal operations, and the corresponding clarifications are underway. The aim is to achieve the same level of data protection as the other solutions provided by ITS, such as "Microsoft Teams": it already offers data security that meets the needs of ETH members and therefore complements Zoom well.
Web
Posts in the ITS Blog
Contact
Dave Ryffel, Videoconferencing & Collaboration (ITS MMS), IT Services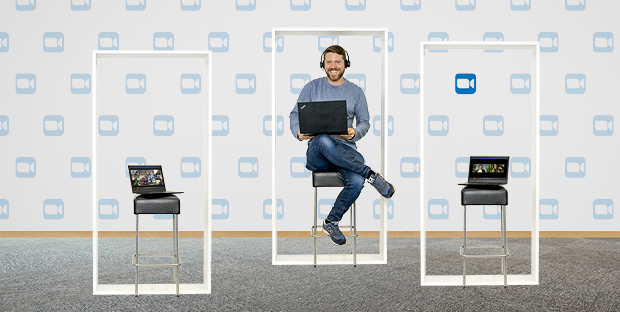 erstellt am von Sabine Hoffmann
in IT-SEC,News Schlagwörter: data protection,ETH Emergency Operations,Information sheet "working from home",Zoom