IT Find series 3/2019: What do you associate with it?
Join us on a journey into the past: What is this device and what do you personally associate with it? Tell us your story!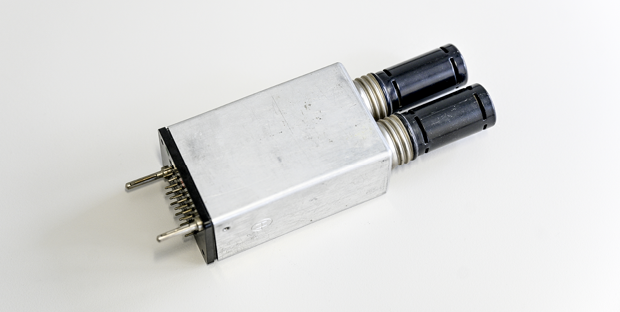 ERMETH
"The ERMETH (Elektronische Rechenmaschine der ETH (electronic computing machine of ETH)) was one of the first computers in Europe and was developed and built by Eduard Stiefel and his Institute for Applied Mathematics at ETH Zurich between 1948 and 1956. It was in use until 1963. … In contrast to the Z4, the ERMETH had a traditional Von Neumann architecture, i.e. it was a calculating machine in which the program and processed data are stored in the same main memory; this allowed both numbers and program parts to be processed automatically. The ERMETH was designed for numerical calculations and worked in a truly decimal manner (not binary or hexadecimal) and had commands for all four basic arithmetic operations with floating point and fixed point numbers, but it could not process alphabetic characters". (Wikipedia translated from the German entry)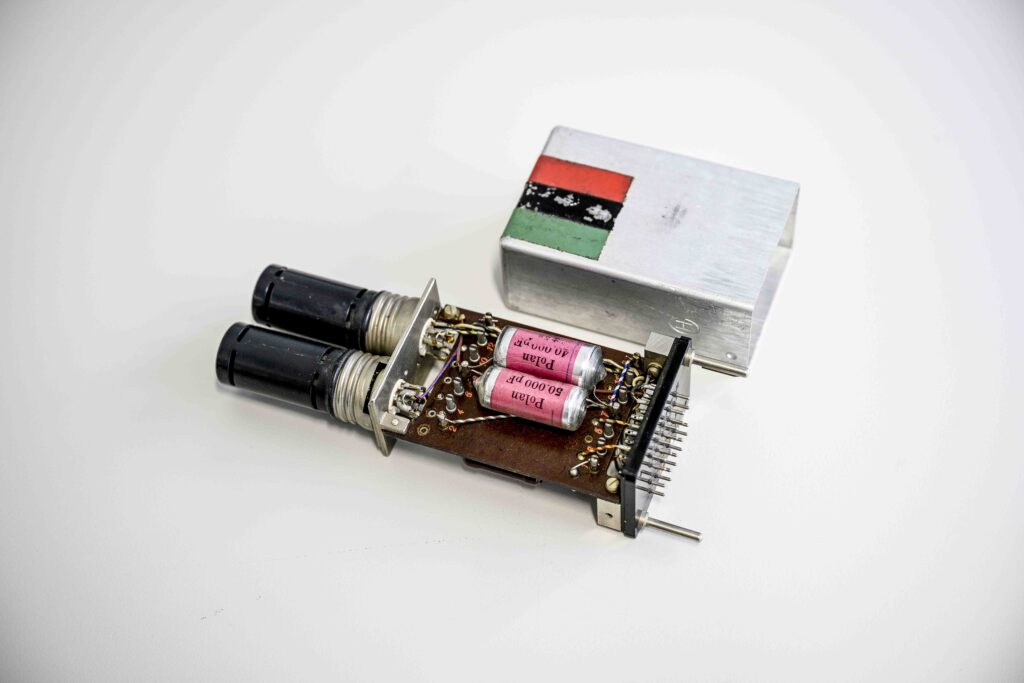 "Despite all the difficulties, ERMETH was gradually put into operation between 1956 and 1958 in the main ETH building. Between 1958 and 1963, this first Swiss computer was used almost continuously. Night-time operators – recruited from ETH students – looked after the computer when everyone else had left the ETH building for the evening. … The ERMETH was replaced in 1963 by a CDC-1604 mainframe computer from the American company "Control Data Corporation". From that point in time, American computers dominated the market." (Watson translated from the German entry)
Numerous reports were produced on this device in ETH blogs and other media such as NZZ.
Our history
Aljoscha Epprecht, employee at Hosting, IT Services, really enjoyed reading the "IT puzzle: Journey back in time" in our newsletter, and contacted us with a "Find". One of his hobbies is "Vintage Computing" and collecting exquisite exhibits. Aljoscha inherited this module from his grandfather, Prof. Willfried Epprecht, who worked in the field of 'crystal structure and material theory' at ETH from 1951 to 1983, via his own father. The piece comes from the "Veteran of Swiss computer science history: the ERMETH". From a computer history point of view, it represents one of the major milestones for Switzerland.
Aljoscha Epprecht has discovered other ERMETH modules and a manual in the showcases of the CAB building.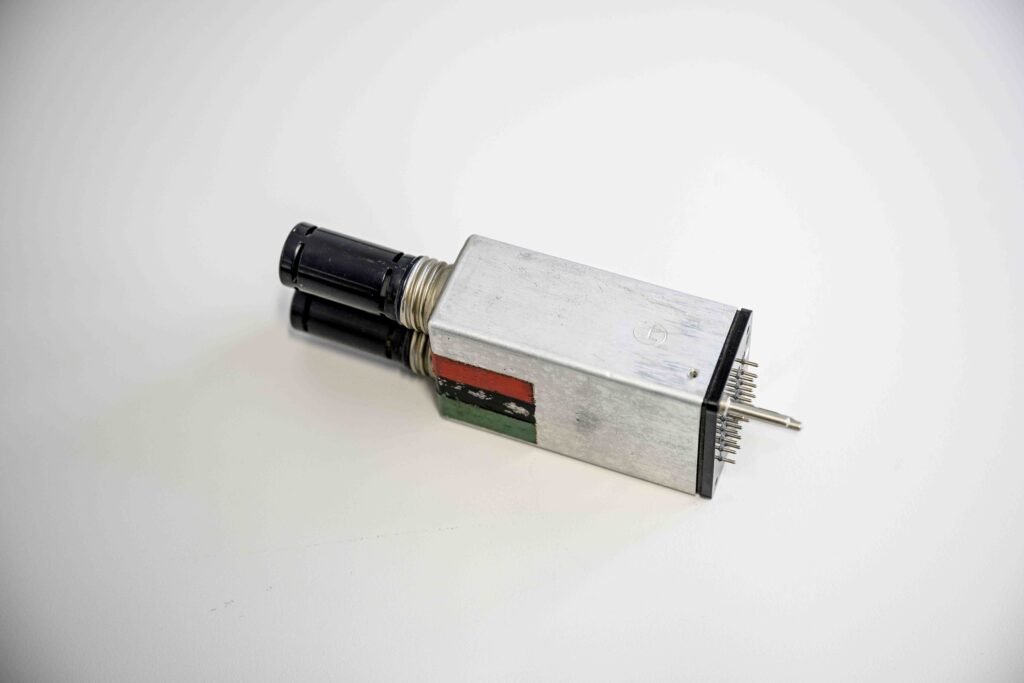 Your story
What associates you with the ERMETH? Did you have anything to do with it or did you perform calculations with it? Unfortunately, Aljoscha Epprecht does not know the exact connection between the activities of his grandfather and the computing machine. If anyone still remembers the professor and his work, or knows more about the ERMETH, we would love to hear from you. We also look forward to receiving your stories and comments on this post. And if you have an IT Find for our inside|out section, please contact us.
Contact
The inside|out Editorial Team
Previous IT Finds
ITS history
erstellt am von Sabine Hoffmann
in News Schlagwörter: ERMETH,ERMETH module,IT Find series,IT puzzle: Journey back in time,ITS History,Prof. Willfried Epprecht