The 2019 openBIS User Group Meeting (UGM) took place on the 18th and 19th June, 2019, at ETH Zurich, organised by ETH Scientific IT Services (ETH SIS).
openBIS (https://labnotebook.ch/) is a powerful data management platform that has been actively developed for over 11 years by ETH-SIS (https://sis.id.ethz.ch/), and is increasingly being used by more and more researchers from different research fields to manage their data. The openBIS UGM 2019 was an opportunity for both current and prospective openBIS users to present their experiences, and learn more about harnessing the powerful features of openBIS for their research.
Agenda
The first day outlined how researchers from various research areas are using openBIS for their daily research activities, and finished with a lively discussion on how openBIS can be further developed to support the data management requirements of researchers. The second day then gave attendees the chance to dive further into openBIS with hands-on workshops about the powerful features of openBIS, and how they can use these for their own research tasks. Close to 80 attendees from countries including Switzerland, Germany, the UK and Australia took part, making it the largest and most diverse openBIS UGM to date.
Pictures of the day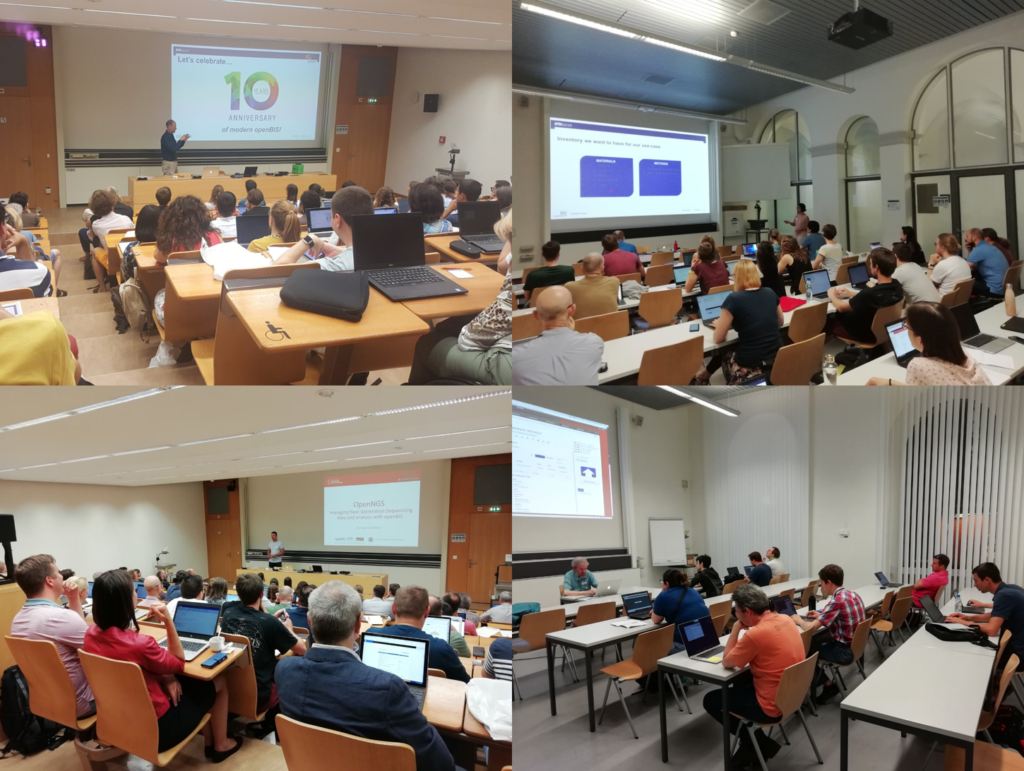 Contact
Bernd Rinne, Head of Scientific IT Services, IT Services
Dr. Alex Upton, Community Project Manager, Scientific IT Services
erstellt am von Sabine Hoffmann
in IT-SEC,News Schlagwörter: ETH Scientific IT Services,openBIS,openBIS User Group Meeting,UGM 2019