Making of: inside|out newsletter no. 17
IT news at ETH Zurich – "Find out what's going on in terms of IT at ETH Zurich": the 17th inside|out newsletter is online.

This is what the result looks like, but there was a long way to go.
Many thanks to all involved
The pirate costumes from last time could stay at home. Also the Sherlock Holmes trenchcoats. This year we were looking for a polybox cloud. The cooperation with Melanie Walter from LET and the produced polybox text markers came just in time. Anyone looking for support at the Wi-Fi stands should still know the apples and bananas with the Wi-Fi logo. Printed with food colour and therefore edible. Our two trainees had to sweat. After all, they dragged the not exactly portable room divider from the HG to the STB. MMS women power! These were then some "lasting footprints"….
As you can see: Until the newsletter goes live, a lot happens behind the scenes. It's a pleasure when everyone is satisfied with the text and pictures afterwards. Thanks for the graphics, icons, proofreading and all the work you don't see in the newsletter. Again it was a lot of fun to do something with the ITS family. A result that can be seen.
Topics in the 17th issue
New: collaborative working with polybox / from storage to collaboration
Wi-Fi & VPN Change at ETH / reconnect today
Videoconferencing: Do it yourself / Better local video conferences
ISO recertification of IT Services
More
Registration
After the newsletter is before the newsletter.
On the following pages you can register for the German newsletter and/or the English newsletter.
Editorial & Contact
Dr Rui Brandao, ITS Director
Sabine Hoffmann, ITS Management, Head PR & Communication
Contact insideout@id.ethz.ch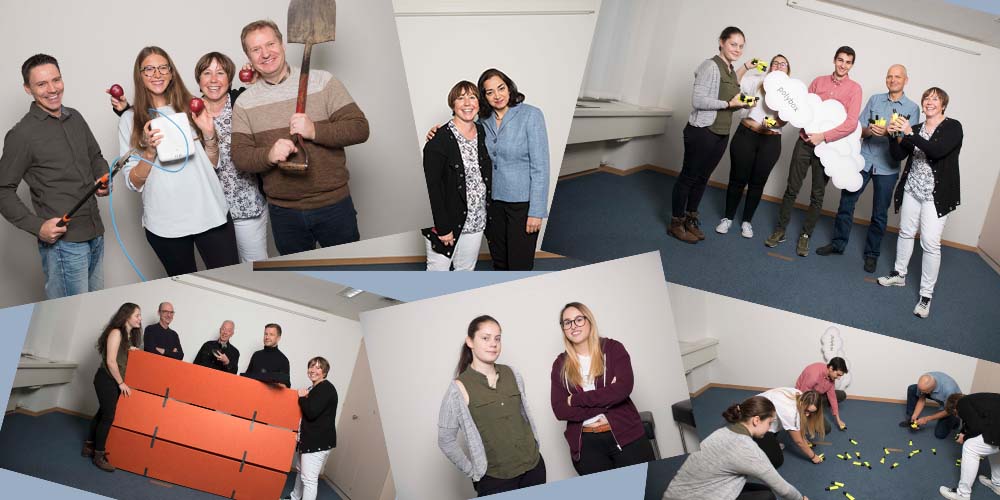 erstellt am von Sabine Hoffmann
in News Schlagwörter: ETH IT newsletter,inside|out newsletter,ISO recertification of IT Services,Making of,polybox,Videoconferencing,VPN Change,Wi-FI Change