Making of: inside|out newsletter no. 16
IT news at ETH Zurich – "Find out what's going on in terms of IT at ETH Zurich": the 16th inside|out newsletter is online.

There is a lot happening before the newsletter can be sent out.
Many thanks to all involved
After red carpet, 3-D printing of the main building and carrying your own boss on hands, this issue went in a completely different direction: This time pirates, Sherlock Holmes and students looked at us from the pictures. A lot happens behind the scenes before the pictures can go productive. It is a pleasure when everyone is satisfied with the text and the picture afterwards.
Thank you all for getting to know each other better through the shoot and brainstorming sessions. It was again a lot of fun to do something with the ITS family. A result to be proud of.
Topics in the 16th issue
Online exams: off to new shores
MailCleaner: the new mail filter service
Compicampus – IT courses for students / a success story
More
Registration
After the newsletter is before the newsletter.
On the following pages you can register for the German newsletter and/or the English newsletter.
Editorial & Contact
Dr Rui Brandao, ITS Director
Sabine Hoffmann, ITS Management, Head PR & Communication
Contact insideout@id.ethz.ch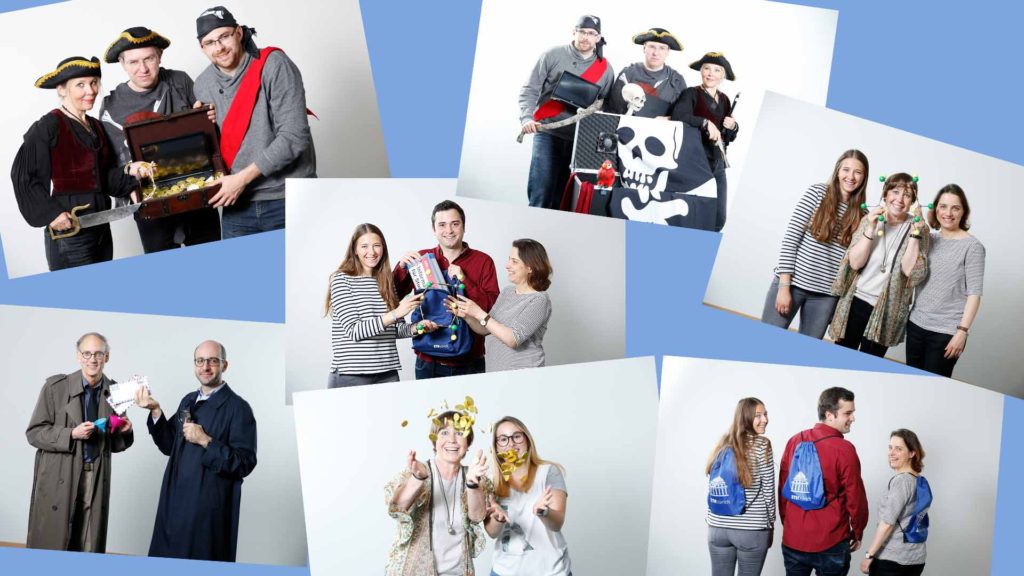 erstellt am von Sabine Hoffmann
in News Schlagwörter: Compicampus,inside|out,inside|out newsletter,MailCleaner,online exams