Making of: inside|out newsletter no. 15
IT news at ETH Zurich – "Find out what's going on in terms of IT at ETH Zurich": the 15th inside|out newsletter is online.

Take a look behind the scenes of the latest IT Services newsletter.

Thank you
Also in this issue we would like to thank all those who helped to create this newsletter!
We didn't have to get a red carpet in this issue, but we had to think about how we could stage UCC this time. We were less worried about an ETH model. "I'm sure there's a lot of sand in the sea at ETH Zurich. But hard to believe: More complicated than expected ". Networking is everything again and we have landed from contact to contact. We received a lot of support at the Raplap from D-ARCH. We had imagined a 1-meter model, but we were very satisfied with the custom-made model. When the models were in the PR & Communication office, the idea for an innovation award was born. That's the way it works.
Thank you for letting everyone get to know each other better through the shoot and the brainstorming sessions. It was again a lot of fun to do something with the ITS family. A result that can be seen.
Thanks also to those who are not in the photos, but have actively helped to realize the newsletter: Send test mails, organize alternative items, help during the photo shoot, take photos, edit photos, create icons, send contact sheets, adapt texts, proofreading, translate, send out graphics, create email distribution lists and once again find out that the modeling profession is hard…..
You can't believe how many people are involved in the result!
Topics in the 15th issue
IT security at ETH Zurich
Telepresence robot undergo suitability test / mobile and present in a remote location
UCC: Ready for the next step? / countdown to rollout
More
Registration
After the newsletter is before the newsletter.
On the following pages you can register for the German newsletter and/or the English newsletter.
Editorial & Contact
Dr Rui Brandao, ITS Director
Sabine Hoffmann, ITS Management, Head PR & Communication
Contact insideout@id.ethz.ch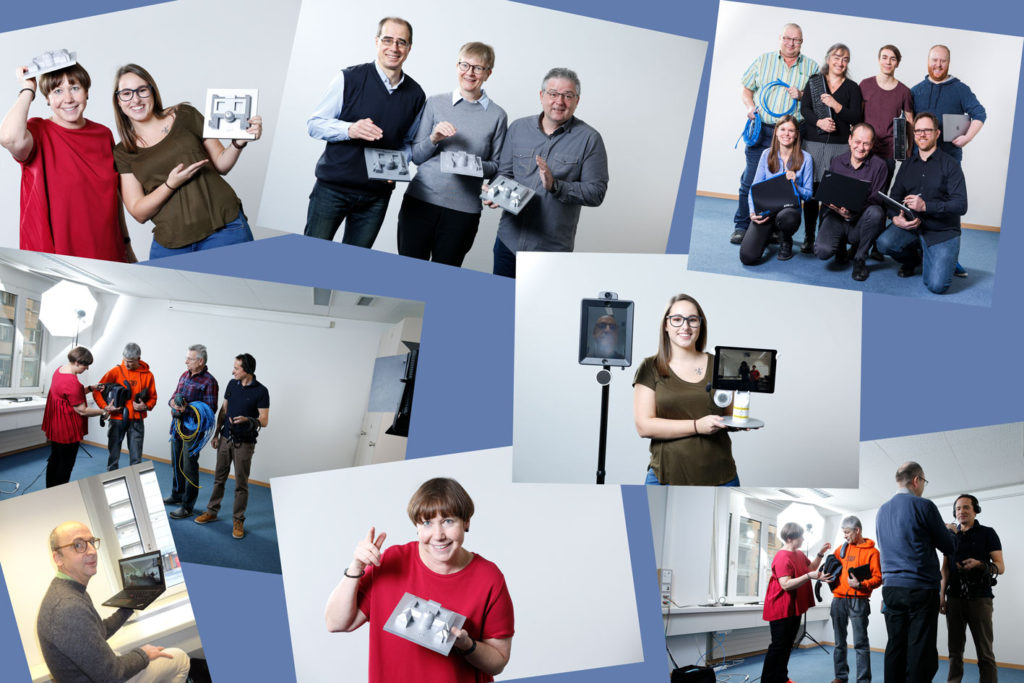 erstellt am von Sabine Hoffmann
in News Schlagwörter: inside|out newsletter