Making-of: inside|out newsletter no. 13
IT news at ETH Zurich – "Find out what's going on in terms of IT at ETH Zurich": the 13th inside|out newsletter is online

Take a look behind the scenes of the latest IT Services newsletter.
Thank you
A big thank you to everyone who has helped to get the newsletter up and running!
Thanks for the motorbike, tyres and helmets; the aprons and trays from Hotel Schweizerhof; the creation of a first aid kit for licence managers. And also for the brainstorming on in-house services, for getting to know colleagues better, for finding topics and people to photograph, for sending test e-mails, for organising objects, for helping with the photo shoot, for taking photos, editing photos and creating icons, for sending contact forms, adapting texts and proofreading, for translating, delivery, graphics and creating e-mail distribution lists and for realising once again that being a model is hard….
It really is difficult to believe just how many people were involved in achieving this result!
Such a newsletter helps ITS to work and grow together at a higher level!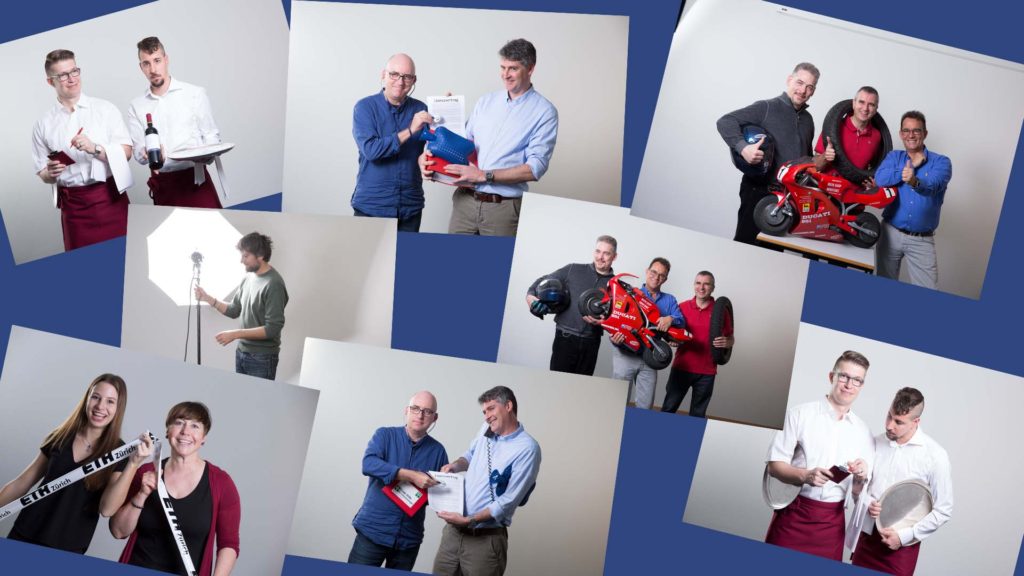 Topics in the 13th issue
ITS now supporting IT at D-MAVT / At your service!
How is your SAM? / Commitment to Software Asset Management (SAM) at ETH
Full speed ahead into the future of storage at ETH / Agility with the new storage solution
More
Registration
On the following pages you can register for the German newsletter and/or the English newsletter.
Editorial & contact
Dr Rui Brandao, ITS Director
Sabine Hoffmann, ITS Management, PR & Communication
Contact insideout@id.ethz.ch
erstellt am von Sabine Hoffmann
in News Schlagwörter: inside|out,Newsletter