Informatiktage 2022: Discover the programme now
The next Informatiktage will take place from 28 March to 1 April 2022, and we are glad that it can take place again this year despite Corona. The exciting offer is aimed at school classes, teachers as well as children and young people. Participants can discover the world of computer science in exciting workshops, lectures and tours.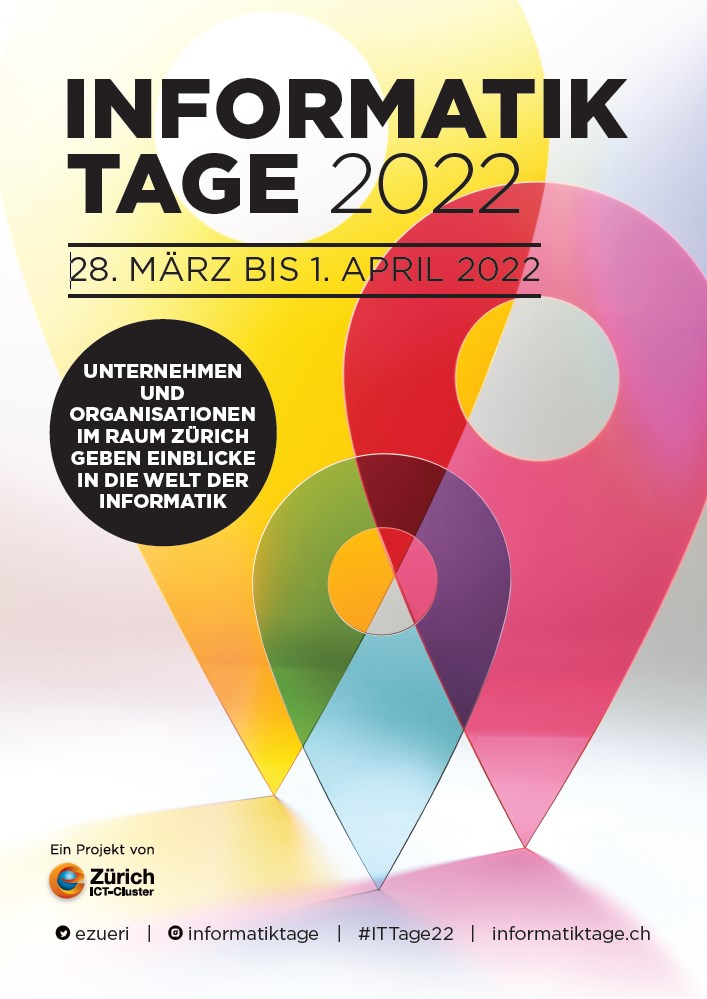 IT Services together with the Department of Computer Science (D-INFK) represent ETH Zurich with the following programmes (many online, some in English).
Courses for teachers
Events for individuals & school classes
A handy tip for everyone when the main building is open
ITS Organisation
erstellt am von Sabine Hoffmann
in News Schlagwörter: Informatiktage 2022,IT Courses for teachers,IT Events for individuals,IT events for school classes,IT programmes,Programme of ETH Zurich