Restructuring of IT Services
Over the past few years, IT Services has continued to expand its services and therefore provided significant support for the digitisation of ETH Zurich.
This trend is expected to continue and even accelerate due to, for example, rETHink.
IT Services is preparing for these developments in many ways, also by restructuring its organisation. To this end, IT Services will simplify its organisational structure and, on the other hand, introduce business relationship management in order to be able to respond more specifically to the needs of ETH members. ITS has also strengthened its IT security measures through the IT-SEC Group and is introducing various technical innovations and improving security even further.
Section movements
At the moment, IT Services has nine sections. These will be consolidated into five sections by combining infrastructure application and support and workplace management topics into one section each. At the same time, cross-divisional functions (e.g. IT procurement, controlling or project management) will be brought together into one section. This will also include a Business Relationship Office, which will support the sections in their interaction with customers, identify trends in user requests and drive forward the creation and correction of corresponding services. The Scientific IT Services section will remain unchanged and continue to use the infrastructures and services of the other sections.
The following illustration shows the new structure in a simplified form. The groups will initially be moved to the new sections per "drag-and-drop". In the course of the coming year, the sections will also adjust their group structure as required.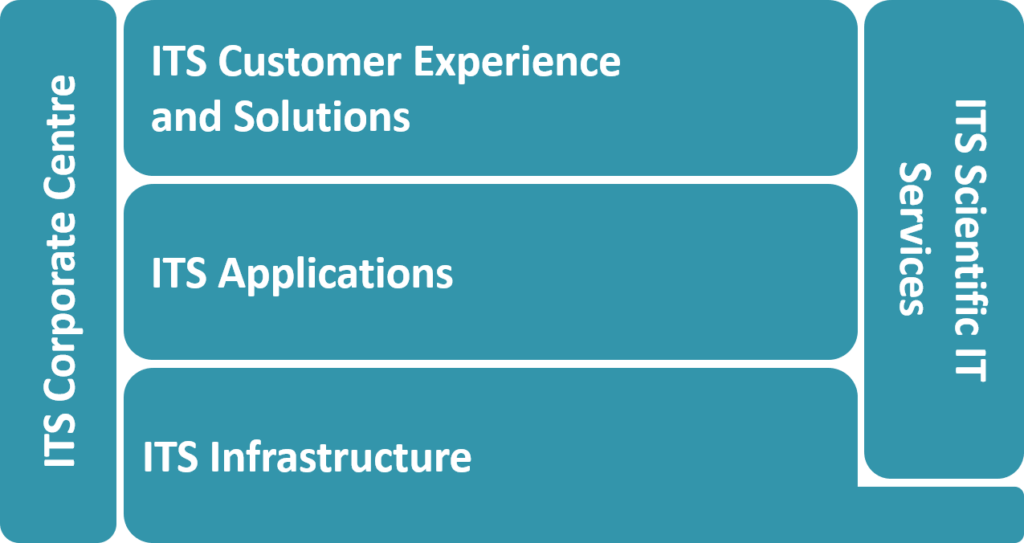 Contact
Dr. Rui Brandao, Director of IT Services at ETH Zurich

erstellt am von Sabine Hoffmann
in News Schlagwörter: IT Services,Restructuring