Cloud Service Center – the cloud control center of ETH
In aviation, safe traffic in and above the clouds is ensured by pilots, on-board/control instruments and, ultimately, ground control centres. The latter monitor the entire airspace and ensure that traffic flows leaving their own airspace can also be secured.
The control of data flows also works in a similar way in the operation of cloud-based applications: As the central ground control centre, the Cloud Service Center ensures "cloud space monitoring", helps define necessary guidelines, implements appropriate technical interfaces and coordinates decision-making processes with regard to the secure and economically sensible use of cloud-based IT services.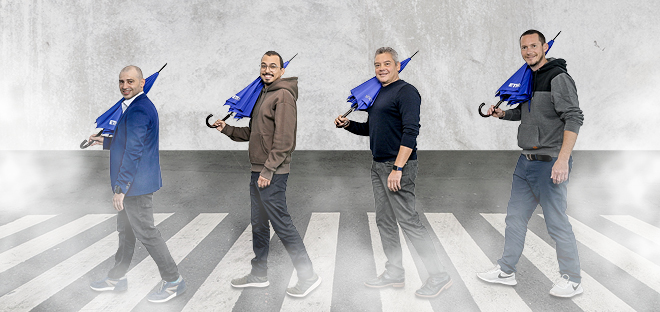 Clouds can provide shade or make rain. Depending on the individual situation, both have a positive effect at one time and a negative effect at another. Working closely with the Cloud Service Center, ETH units can ensure that rain falls only where it is needed and that shade does not prevent security holes from being brought to light. The goal is always to effectively support existing business processes without creating any unnecessary administrative overhead. The Cloud Service Center supports the internal service owners in managing the cloud-based services and making the associated KPIs correspondingly visible. With this collaborative partnership, ETH can benefit from the advantages of the cloud and expand its IT portfolio efficiently and quickly without losing control. The Cloud Service Center sees itself as a navigation aid and tries to prevent collisions and crashes.
In aviation, this needs ground control and personnel on board. At ETH Zurich, we rely on the Cloud Service Center and the service owners. Mary Poppins makes it to the clouds and back on her own with the help of an umbrella – but in reality, you don't need to fly alone to, or in, the cloud.
Contact
Fabio Consani, Group Manager Portfolio Management and Head of Cloud Service, ITS PPF, IT Services
erstellt am von Sabine Hoffmann
in IT-SEC,News Schlagwörter: cloud control center of ETH,Cloud Service Center,CSC,IT Services