New customer areas at ITS Services for Departments
The process of integration: From the first contact to regular IT operation based on the Institute for Electronics and Institute for Building Materials of ETH Zurich.
During our most recent integrations of the Institute for Electronics, D-ITET and of the Institute for Building Materials, D-BAUG, we were once again able to successfully apply our tried-and-tested procedure.
Following an initial contact and briefing on our services, we get to know the technical and operational requirements of the particular customer area. Based on this analytical phase, we create a tailor-made agreement (Service Level Agreement, SLA) together with rough planning for the impending integration phase.
The detailed planning involves inventorying the current IT assets together with the customer, gathering technical details and use cases, as well as evaluating the security status and active systems. The risks of the current IT environment are determined and the priorities for migration of the IT assets to our environment are planned. Our most important goal in all activities is always to affect the users as little as possible and guarantee operational security and availability.
After concluding the integration work, which normally takes three to six months, the regular operational phase begins. Presence on site and constant exchanges with the customer benefits further development of the IT environment and makes it possible to identify new requirements quickly and offer innovative solutions.
Over 130 chairs and numerous teaching and research-related facilities already rely on our services. As a reliable IT partner, we are convinced we make a future-oriented contribution to the demanding and successful research routine of our customers and the entire ETH Zurich.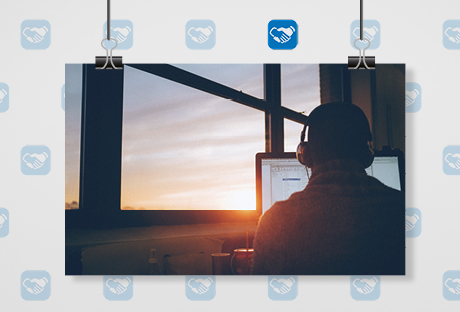 ITS Services for Departments (S4D)
"We build bridges between IT Services and professors, lecturers, researchers and staff." The goal of the ITS Services for Departments section is to build and maintain "bridges" between department and IT Services. It takes the approach that: "We work with a focus on people, quality, effectiveness and efficiency we guarantee flexible and scalable solutions for research, teaching and administration."
ITS S4D service portfolio
The ITS Services for Departments division (ITS S4D) provides IT services and support to the ETH departments, institutes, and chairs. This includes the complete management of workstations (purchase and installation of hardware, maintenance of operating systems and applications, configuration of printers and peripherals), the administration of user accounts, the provision of file servers for different applications and data types, and the maintenance of laboratory device controllers and research applications.
Enquiries for new customers
Contact us if we aroused your interest and you would like to learn more.
Contact
Luca Previtali, Section Head Services for Departments (ITS S4D) IT Services
Roger Holderegger, Deputy Section Head Services for Departments (ITS S4D) IT Services
Thomas Berchtold, Customer Solutions Lead, Services for Departments (ITS S4D) IT Services
erstellt am von Sabine Hoffmann
in News Schlagwörter: IT Services,ITS S4D,Services for Departments