Smart Working Training Days
In the "Smart Working Training Days", you will get to grips with topics relating to online collaboration and receive tips & tricks for "Microsoft 365/Teams".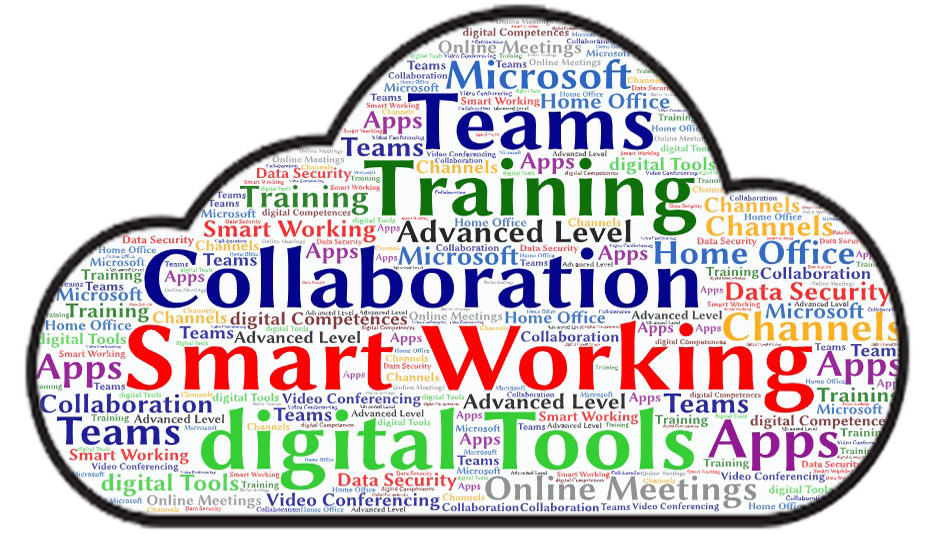 With working at home, virtual meetings and chat conversations, Covid-19 has radically changed the way we work. A few months ago it was not very common, but it had virtually been our 'daily bread and butter' for a few months now. During the lockdown in the spring, IT Services made available a first version of Microsoft 365/Teams with reduced functionality. Following the Executive Board's decision in June 2020 to release Microsoft 365/Teams for all ETH members, this online collaboration solution is being continuously expanded and supplemented with additional functionalities.
IT Services is seeing a steady increase in the number of registered users on the Microsoft 365 Cloud and users have now become familiar with the basic functions.
Collaboration in the digital Working World
However, how can you make even better use of this virtual workspace? What tips and tricks are there for Teams? What does one have to watch out for when taking advantage of these additional possibilities? With the title 'smart working', a term has been coined that takes account of these new possibilities. As a further development, smart working is closely linked to the concept of teleworking. Today, almost everything is "smart": whether it be telephones, watches or vehicles. It's impossible to imagine life without digital assistants.
The IT tools we use are also changing. They support and encourage interaction, creativity and innovation. Moreover, they enable a nomadic, networked and flexible environment – enabling employees to work at any time, in the place and on the end device that suits them best with secure access to their data.
Register for the "Smart Working Training Days"
Under the direction of the ETH training partner Digicomp, IT Services have put together a training course (in German) for all ETH Zurich employees. In the smart working training courses, it's all about online collaboration. In three modules, ETH employees learn how to work efficiently with Microsoft 365 and Teams in a virtual working environment. In addition to the basic functions, ETH-specific settings and configurations are also explained.
Use Microsoft Teams without losing the Overview
Module 1 – Foundation (7 and 11 December 2020)
The first module makes it easy to get started with Microsoft 365/Teams: Basic knowledge for people who want to get started with Teams or get a complete overview.
Module 2 – Advanced (28 and 29 January 2021)
The second module is aimed at users who have already gained experience: Practical tips and tricks to help you work better in Teams and additional features, apps and possibilities.
Module 3 – Human Collaboration (9 and 10 March 2021)
The third module deals with how to master the challenges that arise when working online and which especially face us when working from home.
Virtual Course Ticket
You can register on the ETH website (participation limited) https://ethz.ch/services/en/it-services/catalogue/support-training/it-training/courses.html
Each module is conducted in two half-day online courses.
Each of the three modules can also be booked separately.
Please only register if you can participate on both half days.
IT Knowledge Base
https://unlimited.ethz.ch/display/itwdb/Training#Training-SmartWorkingDays (Description on the M365/Teams support page) (German only)
Contact
Katharina Leith, Head IT Training, IT Services
Urs Spätig, Course & Project Manager IT Procurement & Portfolio, IT Services
erstellt am von Sabine Hoffmann
in News Schlagwörter: chat conversations,collaboration,courses,Microsoft 365/Teams,Smart Working Training Days,virtual meetings,working at home