Making of: inside|out newsletter no. 20
"Find out what's going on in terms of IT at ETH Zurich": The 20th issue of inside|out newsletter is online.

Before every shoot you have to organize…
The various monsters can be found everywhere in the ETH buildings. But how many of them are there and who has a stock of them? Does it also have monsters with hands to which we can tie a rope? Questions over questions. A call to the ITEK and we quickly found what we were looking for. Two of the three different monsters we brought on foot from the HG to Stampfenbachstrasse. Apparently we gave a funny picture. You couldn't see us behind the monsters.
We could at least pick up the motorway signs by car. But until we were in the right place we had to make all private contacts. Thank you very much to the "Autobahnwerkhof Urdorf". So nice and uncomplicated. We were only worried about how we should explain what the signs in the car were doing during a car check.
The tools were made by hand. Yes, hard to believe. We have not only IT tinkerers in our ranks, but also very creative people who can do this themselves.
The find came by itself after the last newsletter mailing. We hope that people will contact us again at this inside|out.


Topics in the 20th issue
Bye, bye "little monsters" / Follow-​up campaign – IT Security Awareness
Storage collaboration with D-​BSSE over a distance of 100 km
Self-​service portal IT Shop / Automated IT Service Management
Free LTS from 2020
IT puzzle: Journey back in time / Who's familiar with this IT Find?
More
Registration
After the newsletter is before the newsletter.
On the following pages you can register for the German newsletter and/or the English newsletter.
Editorial & Contact
Dr Rui Brandao, ITS Director
Sabine Hoffmann, ITS Management, Head PR & Communications
Gerhild Müller, ITS Management, Newsletter Service Owner
Contact insideout@id.ethz.ch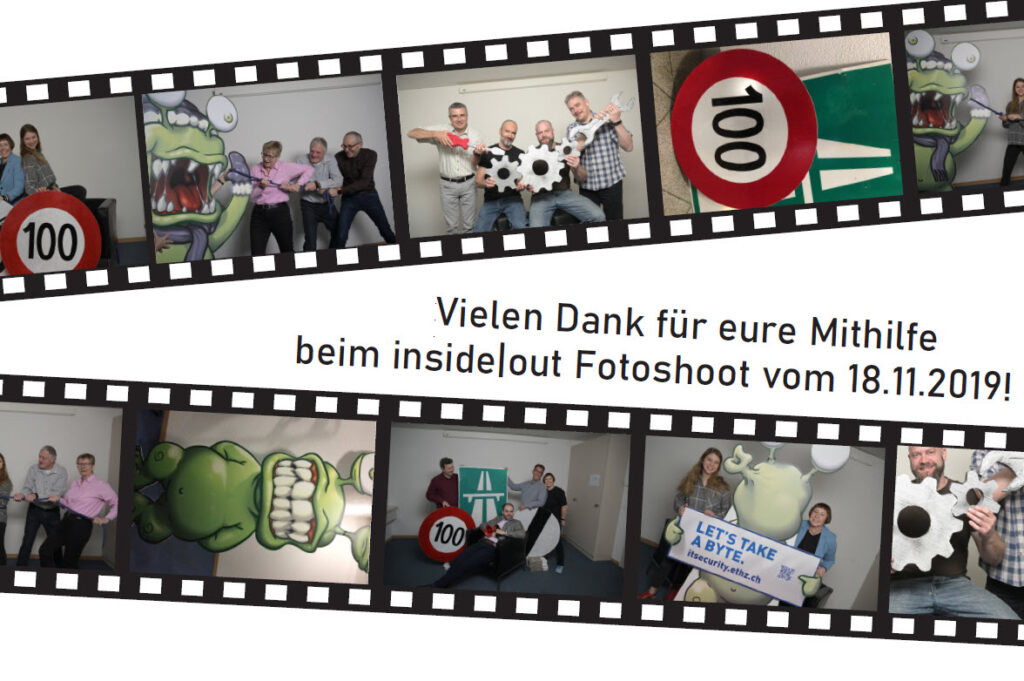 erstellt am von Francine Tobler
in IT-SEC,News Schlagwörter: inside|out newsletter no. 20,Making of