PROTECT YOUR BRAINWORK. – Protect your Devices
The new IT security campaign has started – "Protect your Devices" with the focus on "Prevent theft – reduce losses".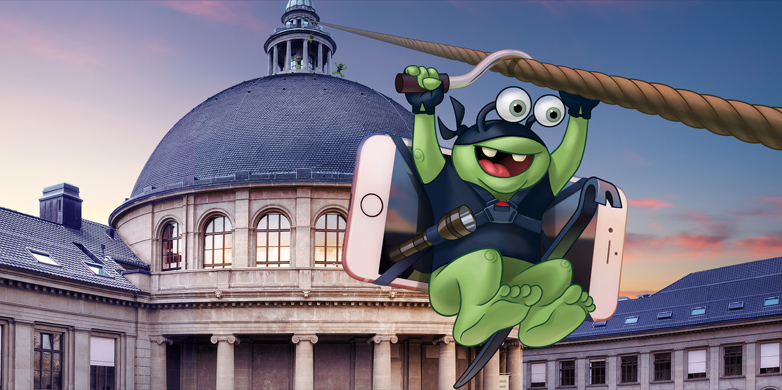 Photos, final theses, e-banking – mobile work anywhere, anytime has long since become an everyday occurrence. With this in mind, most users own several devices: a smartphone, a tablet, a laptop. Protecting these devices against theft and unauthorised access is worthwhile, because insecure devices also put your data at risk. Information security starts with the end device. PROTECT YOUR BRAINWORK.
IT Security Campaign
The current campaign https://itsecurity.ethz.ch/en/#/protect_your_devices deals among others with the following subtopics
Opportunity makes a thief
Devices need care too
My data – MY BRAINWORK
Curb curiosity
My device is gone, what do I do?
The new big monster stands are set up, the posters are hanging and the video animations are shown on the screens of the shuttle bus ETH Link, in the campus info, in the entrance hall of the main building and in many departments and infrastructure areas.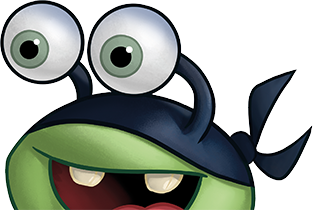 The idea behind it
Each year, the ETH IT Security Initiative defines a main theme with 2 or 3 subtopics. The IT security topics presented are relevant for everyday life at ETH. The aim of the campaign is to provide you with simple, short and effective tips, tricks and instructions for the safe handling of our and your computer resources. Above all, we want to help you protect your most valuable resource. Your intellectual work.
Contact us
The IT Security Initiative of ETH Zurich consists mainly of the Information Security Officers (ISO) of the departments and central bodies, the IT Security Officers, the Chief Information Officer and the Director of the IT Services of ETH Zurich.
If you have any further questions, problems, concerns or suggestions regarding your IT environment, please contact the relevant department.
https://itsecurity.ethz.ch/en/#/contact
erstellt am von Sabine Hoffmann
in IT-SEC,News Schlagwörter: ETH IT Security Initiative,IT security,IT security campaign,My data – MY BRAINWORK,Opportunity makes a thief,Protect your brainwork