Why do I need SharePoint in my life? What is new?
SharePoint is a collaboration platform available to all departments, institutes and research units of ETH Zurich.
As a web-based knowledge management and collaboration platform, SharePoint allows users to
save and share documents,
assign tasks to team members,
use calendars,
search for content.
It also provides a number of social functions, e.g.
following colleagues,
presenting user profile,
news feeds,
As a cross-browser platform, SharePoint supports several commonly used web browsers. It produces the same output, and behaves identically, to the extent to which the content is independent of the respective browser type and operating system.
Let us not forget about My Sites, which provide personal storage with co-authoring functionality for all your work documents. You cannot only share these files easily with your colleagues, but you can also synchronize them locally to your computer to work "on the road" or avoid delays when the network is slow.
What changes with version 2016?
This autumn we will upgrade SharePoint to version 2016, which offers improvements and new capabilities. The good news is that the user interface did not change much, so you do not have to learn SharePoint again.
What's new?
Right-click on items or files to access commands,
maximum file size raised to 10GB,
Open Document Format (ODF) support for all the non-MS Office users,
durable links (when you want to move the file but you already shared the link with your colleagues)
and much more.
As well, no more downtime during maintenance windows, because now we can deploy new updates seamlessly.
We hope you are as excited as we are!
More
Contact
IT Services of ETH Zürich
Kinga Kazala, Service Owner SharePoint, Service Delivery (ITS SDL)
Andreas Müller and Daniel Manser, Windows Services, User Services (ITS BD)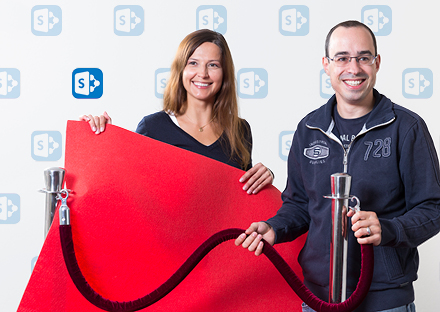 erstellt am von Sabine Hoffmann
in News Schlagwörter: collaboration platform,rollout,SharePoint,SharePoint 2016