Secure passwords – always with you
An ETH work group took a closer look at the password manager programs.
How many password-protected accounts do you think you own?
Every user on average owns more than 20. And do you also have a different password for each account? If not, that would be quite alarming from a security standpoint. If your password is stolen, the offenders will try out the password on all your accounts. 20 accounts therefore translate into 20 passwords. Who is able to remember them all? A password manager can find a remedy as you only have to remember one single master password.
A closer look at password managers
A work group consisting of representatives of IT Services and the departments D-ARCH and D-INFK took a closer look at the password managers and can make the following recommendation:
The commercial password manager Enpass offers functional and simple installation and operation. To take advantage of the full scope of the mobile app, a one-time license must be purchased (for approx. the price of two espressos ;-).
The free tool KeePass (for MS Windows) or KeePassX (for Mac OS) requires more effort and skills during installation and configuration.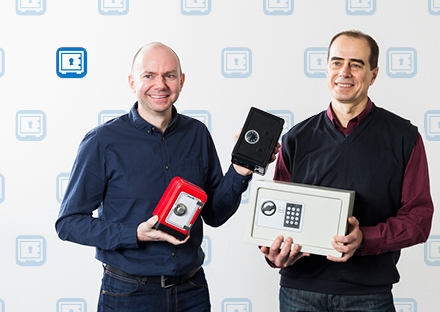 Protect your brainwork
The work group, IT Services and ETH Zurich would like to take this opportunity to remind you that secure handling of passwords is extremely important for IT security. The following is especially important:
Always use long and unusual passwords containing more than 12 characters
Always use different passwords for different services. You may never use an ETH password for foreign systems and accounts
Never share your passwords with anyone
Be sure to manage your passwords in a secure and prudent manner. Use a password manager, for example.
More information about this topic is available from the current IT Security initiative campaign: https://itsecurity.ethz.ch
Contact
IT Services of ETH Zurich
Jürg Järmann, Group Portfolio Management (ITS PPF)
Luca Previtali, Section Head Services for Departments (ITS S4D)
Posted on by Sabine Hoffmann
in News Tags: Password Manager,passwords