Producing an instructional video with crayons and water colours
In addition to the video studio at ETH, Multimedia Services of IT Services (ITS MMS) have also provided a recording room since January of 2017.
It enables ETH-staff to produce videos independently for which we not only provide the space but also the equipment. This offer, as well as a pre-session consultation is free of charge. The aim is primarily the production of instructional and educational videos but all sorts of scenarios are possible.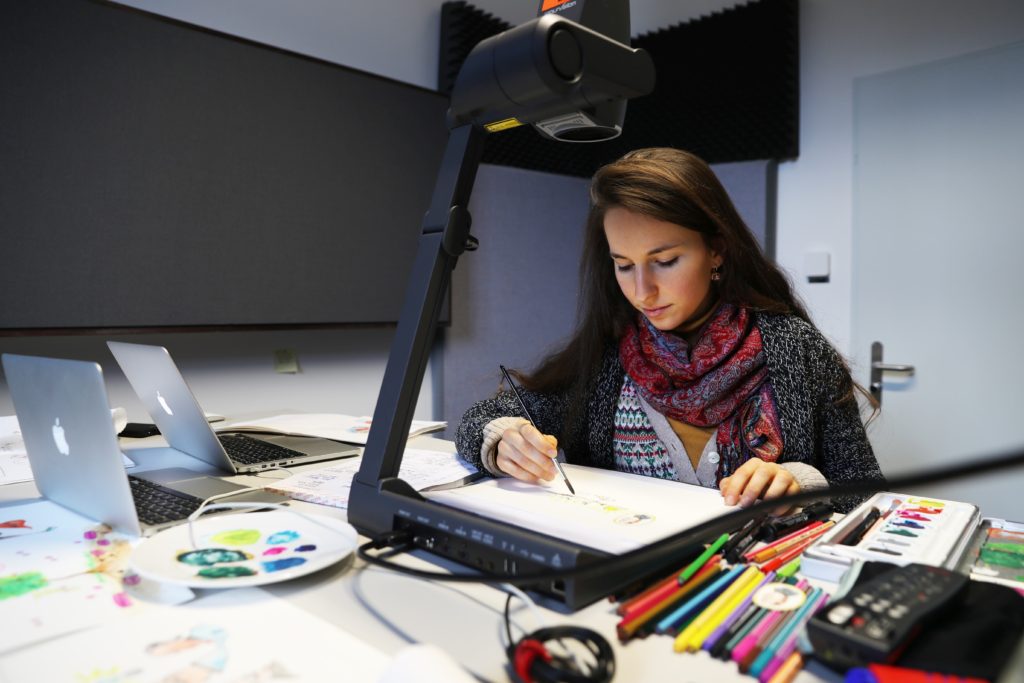 Recording sets
ITS MMS provides two recording sets ("KIT") which can be used to produce simple videos:  The document camera (KIT I) is used to record content written or drawn on paper. In addition, small objects can be demonstrated. The setting is already in use in a similar form at D-PHYS and the document cameras can be found in various lectures halls.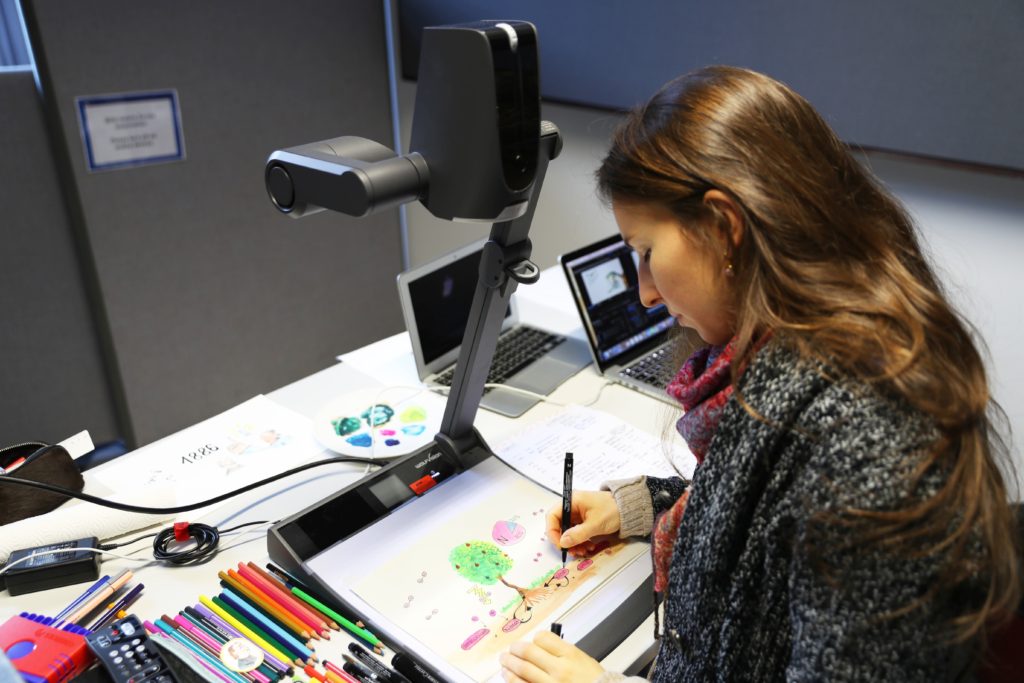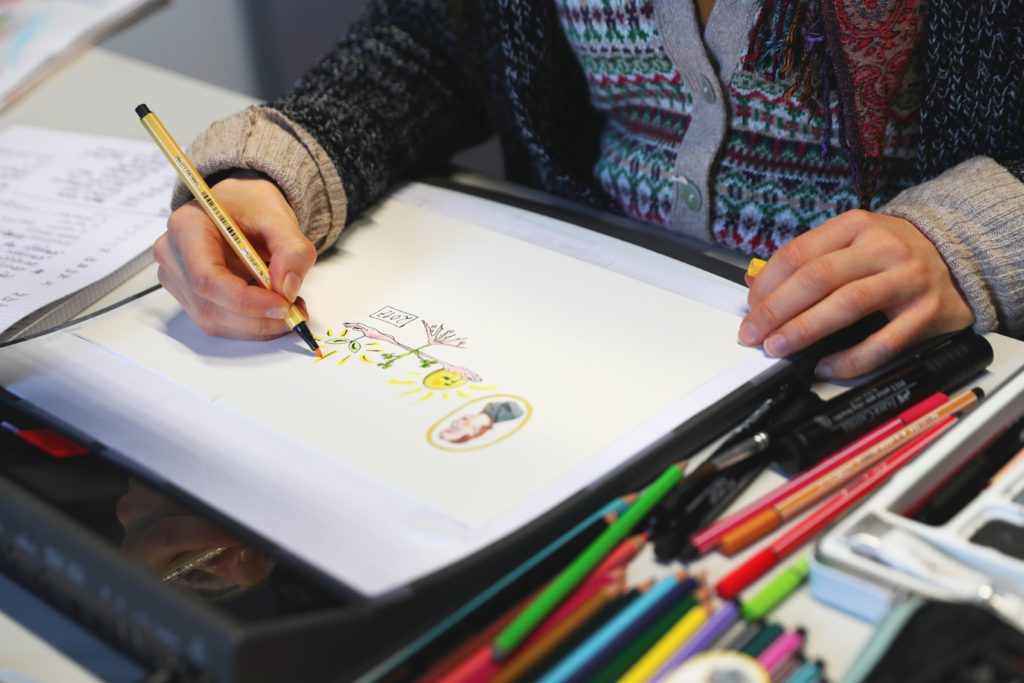 KIT II is a tablet (Microsoft Surface) which can be used to record and annotate digital content. As with KIT I, a microphone is available for recording purposes.
In addition, ITS MMS also offers "traditional" equipment (camera, tripod) for video production for borrowing or for use in the recording room. However, just like the KIT, you may also use this equipment in the office or at home.
Regardless of the production method, you will also be responsible for subsequent post production: We recommend the installation of the editing software Premiere Pro which is available in the IT shop. You can also work with the recording software "Camtasia" on KIT II. If required, ITS MMS offers support for post production. This service, however, is not free of charge (CHF 75 per hour).
Contact
IT Services, Multimedia Services (ITS MMS), Group Multimedia Production and Distribution
Video studio Manager Martin Wieser, ITS MMS
IT Services >Multimedia
erstellt am von Olaf A. Schulte
in News Schlagwörter: Multimedia Services,recording room,Video studio