All you can read – 500 IT manuals
ETH Zurich is participating in "All you can read". ETH staff and students can now obtain IT manuals in the form of PDFs free of charge.
Students and employees are familiar with the twice-yearly sale of IT manuals. They remember the previous sample reading, long queues and search for space to hold the sale. The service is still available – but is even better than before. ETH staff and students do not have to wait for the sale date but can now order their manuals on demand, i.e. whenever they need them. What's more, the service is free of charge.
Access to IT knowledge as and when you need it
Create a profile for yourself (herdt-campus.ch) and you can download exactly those PDF files that you need at that moment. There is no charge.
School publishing programme 2015: Overview of current HERDT manuals
500 IT manuals are available on the ETH network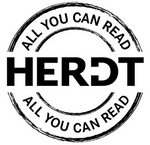 Registration / Login
First time logging in to Herdt campus website >Register (above on the right, to the left of Login) > Customer registration > "Dear xxx, your account has been created successfully."
Already registered > Login (above on the right)
The orange bar displays "Zurich, ETH"
The product search is located in the left submenu under "HERDT topics"
Pick a topic > Download PDF> To shopping basket > Display "Total amount in CHF inclusive of VAT CHF 0.00" > Your order has been completed successfully. You will find your digital training material under "My downloads".
More
Contact
IT Training http://www.id-kurse.ethz.ch/
Posted on by Sabine Hoffmann
in News Tags: All you can read,ETH IT specific courses,HERDT manuals,IT knowledge,IT manuals,IT Training