Open Research Data Hackdays at ETH Zurich
The first Swiss Open Research data hackdays took place on June 5 and 6, 2015, at ETH Zurich and the University of Lausanne concurrently.
Impetus for this event was the launch of the openresearchdata.ch portal as part of the national SUK P-2 project ORD @ CH. In Zurich, the hackdays were organised and realized by ITS SIS in collaboration with the organisation Opendata.ch. A number of interesting speakers launched the hackdays by presenting various open data sets. For example, one of the presenters, Bastian Greshake, introduced his portal openSNP where volunteers can publish their personal genomic data.
After these presentations, individual teams formed to experiment with the various data sets. Within the relatively short time, several teams were already able to present concrete results. For example, a link between the taxonomic database NCBI and biodiversity platform Plazi was developed. A summary of the various projects and their results are available at http://make.opendata.ch/wiki/event:2015-06.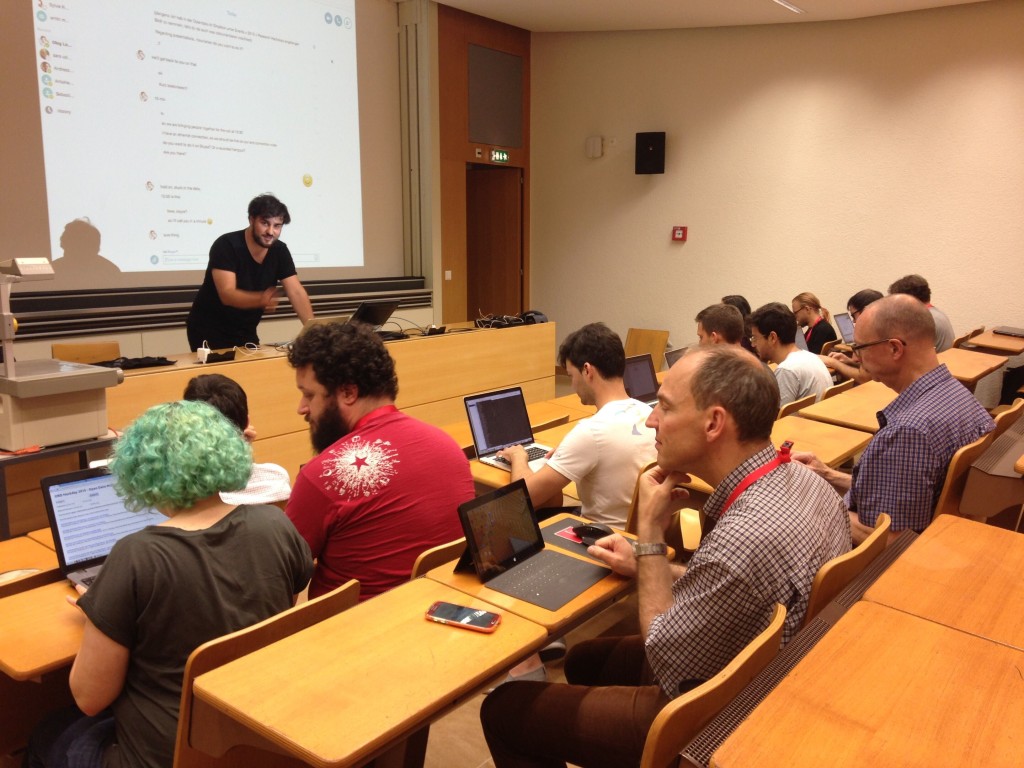 Photo: Open Research data hackdays at ETH Zurich
erstellt am von Minda Rubinfeld
in News Schlagwörter: hackdays,ITS SIS,Open Research Data Hackdays,OpenData.ch,ORD@CH,Scientific IT Services,SUK P-2