Making-of Newsletter inside|out No. 22
"Find out what's going on in terms of IT at ETH Zurich": The 22nd issue of inside|out newsletter is online.

Organization before the shoot
Every inside|out newsletter has its own challenges. This one, however, was particularly challenging:
all those who should be on the photo were working remote and
if group shoot then without proximity
But here's what we wanted for sure:
The newsletter is going to be produced
We also continue to give ITS a face
Members of ETH Zurich should get to know the ITS staff with whom they deal
Decorative pictures were out of the question
After waiting to see how the emergency operation at ETH and the associated lockdown would develop, the photo session was postponed further and further. When it became clear that it would be possible to get together, the distance between them still had to be taken into account. Since our office is located near the "Platzspitz-Park", this green space also came into play. So why not shoot near the "Landesmuseum" in the park? The photographer was ready for everything. But then came the brilliant idea to show the narrowness of our working at home.
From Sketch to Production
Another reliable partner here was the ETH carpentry. The head Martin Dosch did not have to be convinced for long. During the telephone communication, he already drew the first frame. Together as a team, the "box" was screwed in the meeting room. Many thanks to all ETH members, who always help in an uncomplicated way. In this case, a big thank you to the hard-working helpers at the ETH carpentry. You know your trade.
Accessories
Anyone who is familiar with the inside|out newsletters knows that we always have something symbolic in our hands that could be a pictorial representation of the service or information. But in this case the group could not hold anything in common.
We are very lucky to have a creative designer in our ranks. Gerhild Müller, ITS Management Assistant, has always designed the icons in the background. So these were printed at Print + Publish and pressed into the hands of the people photographed. On her last working day, our intern Francine Tobler quickly had the Microsoft Teams bar individually decorated and printed.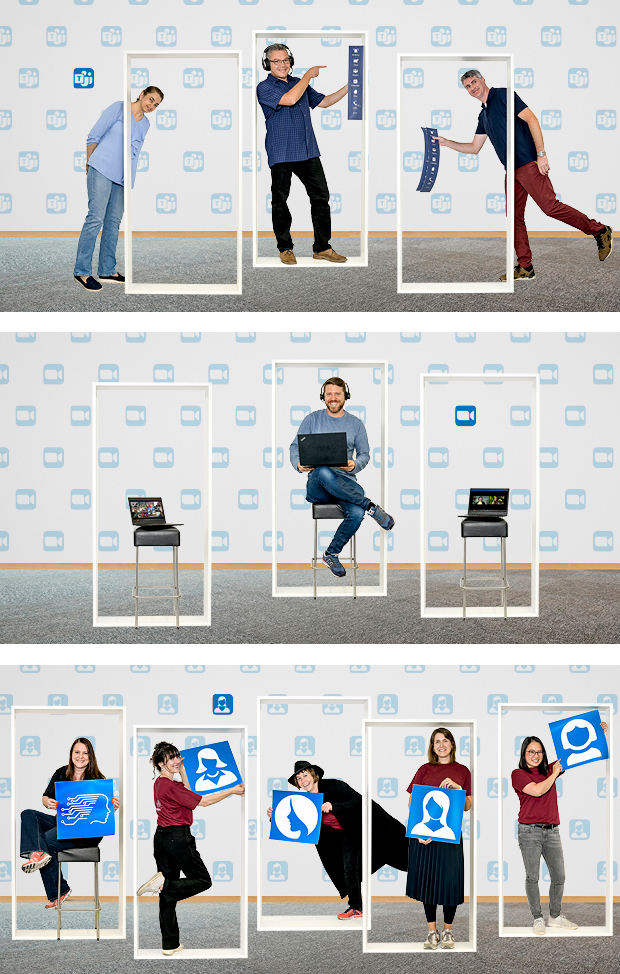 Topics of this issue
New forms of collaboration – Microsoft 365 / new cloud based applications
In focus: Zoom at ETH / Maintaining emergency operations with Zoom
Network IT-Women@ETH founded / Together strong
IT Services is moving
IT Services writes history / How it all began
More
Subscribe
Don't miss future issues of the inside|out newsletter: On the following pages you can register for the German newsletter and/or the English newsletter.
Editorial & Contact
Dr Rui Brandao, ITS Director
Sabine Hoffmann, ITS Management, Head PR & Communications
Gerhild Müller, ITS Management, Newsletter Service Owner
Contact insideout@id.ethz.ch
Thank you
Thank you to everyone involved in the production of inside|out Nr. 22.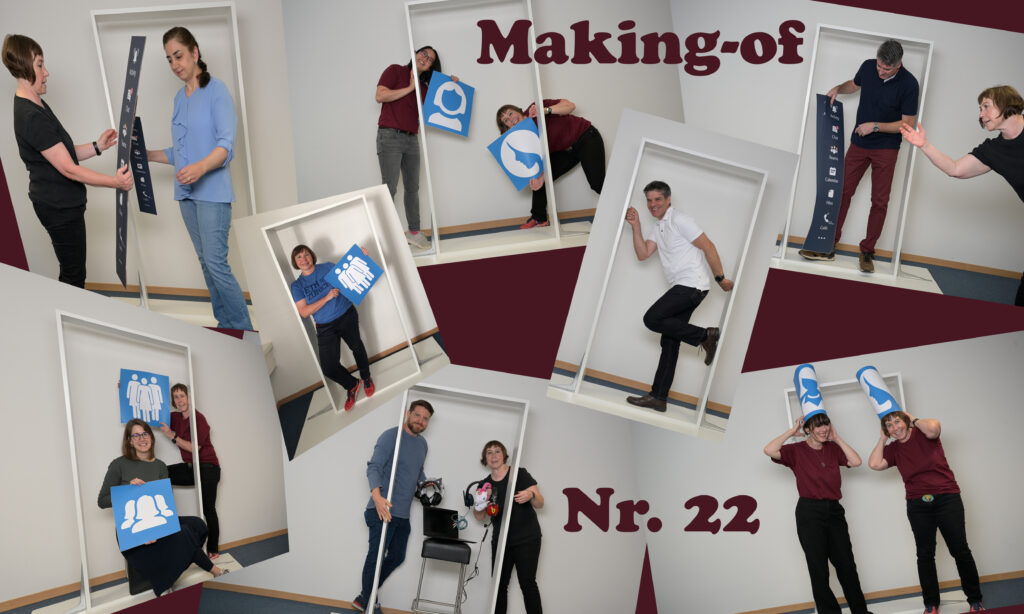 erstellt am von Sabine Hoffmann
in Support Schlagwörter: ETH history,ETH Network IT-Women@ETH,inside|out newsletter,Making-of Newsletter inside|out,Microsoft 365,new cloud based applications,Zoom at ETH