You are visiting ETH Zurich and need Wi-Fi access. For example, to download the ETH Tours app. What do you do if you don't have an ETH login for Internet access?
Public Wi-Fi for short-term guests
External guests visiting ETH Zurich for the day can register on the "public" or "public-5" Wi-Fi for temporary Internet access. Access is provided via registration with a mobile number; the user receives an SMS code after registration. You can register a maximum of three devices with the same mobile number.
This is how it works:
Use your mobile phone to establish an Internet connection using the "public" or "public-5" Wi-Fi. The login page shown below will appear on your screen.
Now enter your mobile phone number and accept the terms of use.
Click on "Request Access code" to request a code.
An SMS will be sent to the given mobile number. This will contain your access code.
After receiving your code, enter it in the "Your Access Code" field.
Click "Submit Registration". You will now be connected to the internet.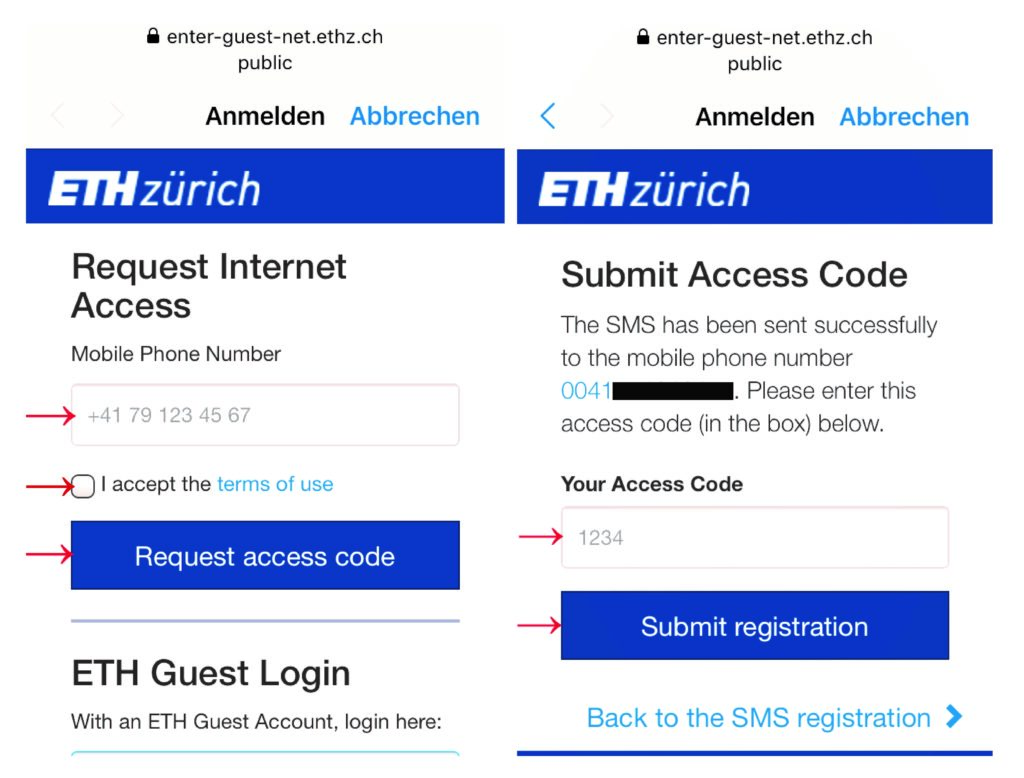 App "ETH Zürich Tours"
Try it out, for example with the App «ETH Zürich Tours» and learn more about the former ETH Professor Albert Einstein and his time at ETH. The app provides you with an exciting guided tour through the main building, which allows you to go on a tour of discovery all by yourself. The tour takes around 90 minutes to complete. The app is provided free of charge. Don't forget: Bring some headphones. So let's go!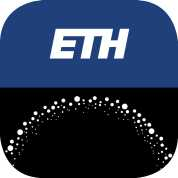 erstellt am von Francine Tobler
in News Schlagwörter: Albert Einstein,App "ETH Zürich Tours",ETH App,ETH Guests,public,Public Wi-Fi,public-5,Registration,short-term guests,Wi-Fi