Good start, new ETH students!
A warm welcome to you! Today, on Monday, some 4,300 new Bachelor's and Master's students are starting their autumn semester at ETH Zurich. Sooner or later, everyone will have contact with the IT Services.
IT Services
The IT Services (ITS) provide all enrolled students, listeners and students of technical subjects with a basic IT service free of charge. All services, tips and links can be found in our brochure "IT Services for Students" and on the ETH Student Portal page.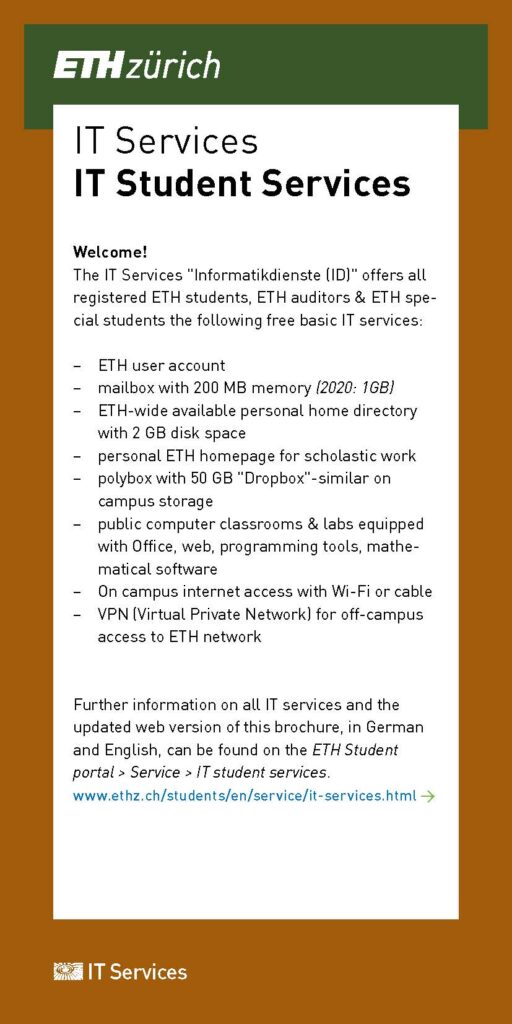 Pop-Up Counter / Chatbot / FAQ
During the first two semester weeks (16.9. – 27.9.2019) the ITS Service Desk will again open a pop-up counter on the Hönggerberg at Campus Info. In addition, the chat bot pilot has been extended until the end of November. Many answers to questions can also be found in the FAQ for students.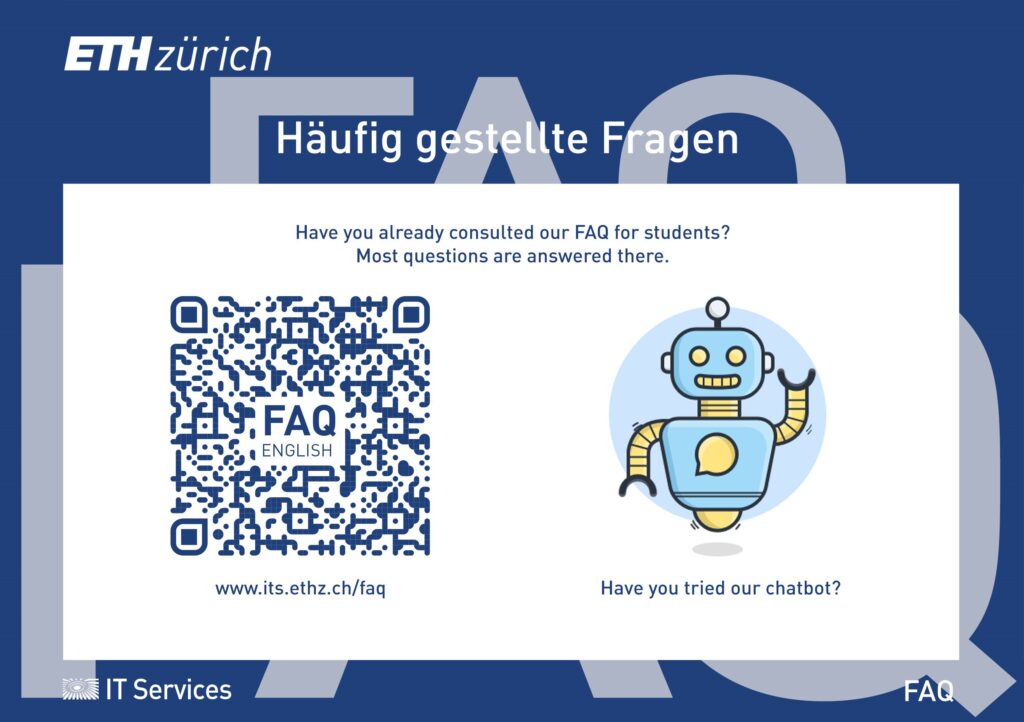 ITS Service Desk
We are here for you! The ITS Service Desk is the gateway to the IT Services. We are happy to help you! You can submit questions and problems by telephone, e-mail, web form or at the Service Desk desk HG E11.
Phone: +41 44 632 77 77
Mon – Thu 7.30 –17.30 hrs, Fri 7.30 –16.30 hrs
Website Service Desk
IT-Services – Overview (Web)
Department contacts
You will find your responsible IT support group under "Departments Contacts" (Login).
ETH News
ETH continues to grow – healthcare professions are particularly popular (News)
erstellt am von Sabine Hoffmann
in News Schlagwörter: IT FAQ,ITS Service desk,Pop-Up Counter Hönggerberg,Service Desk Chatbot