PROTECT YOUR BRAINWORK. – Keep Intruders out
The 11th IT security campaign has started, focusing on how to keep intruders out.
Everyday life without IT devices is hard to imagine these days. They simplify our lives and accompany us almost everywhere. Unknowingly we give away more about our identity when we use these devices carelessly. Research data, hobbies, date of birth, interests, shopping behaviour or credit card numbers: Do you know what data is stored on your devices, and who has access to that data? With these tips, you can protect yourself against intruders.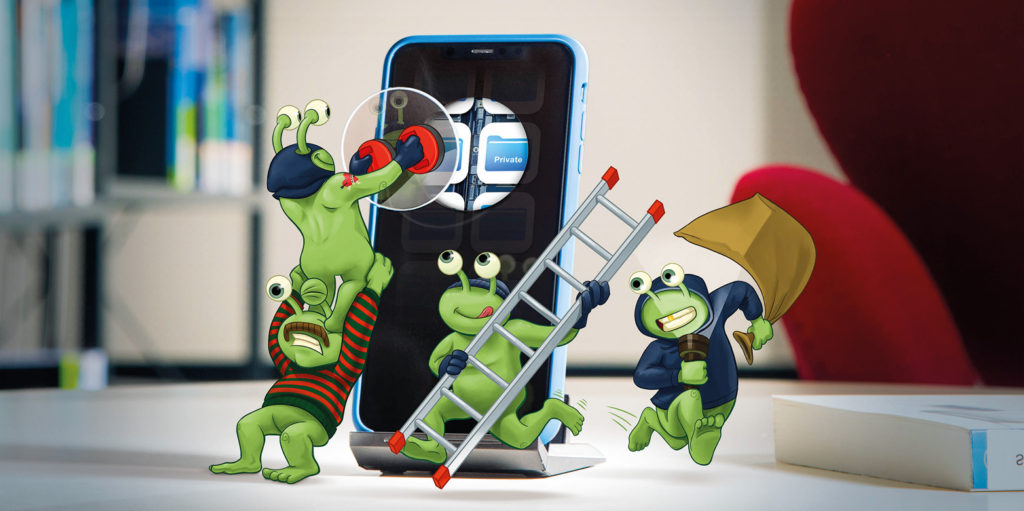 IT security campaign
The Campaign comprises 4 main topics:
Digital doormen
Software check
Everything in order?
Security is part of daily life
The campaign can already been seen in many different departments, the shuttle buses and all over the campus. Are you interested in securing your devices properly? Click here.
The idea behind it
Each year, the ETH IT Security Initiative defines a main theme with 2 or 3 subtopics. The IT security topics presented are relevant for everyday life at ETH. The aim of the campaign is to provide you with simple, short and effective tips, tricks and instructions for the safe handling of our and your computer resources. Above all, we want to help you protect your most valuable resource. Your intellectual work.
Contact us
The IT Security Initiative of ETH Zurich consists mainly of the Information Security Officers (ISO) of the departments and central bodies, the IT Security Officers, the Chief Information Officer and the Director of the IT Services of ETH Zurich.
If you have any further questions, problems, concerns or suggestions regarding your IT environment, please contact the relevant department.
https://itsecurity.ethz.ch/en/#/contact
erstellt am von Kaja Walter
in IT-SEC,News Schlagwörter: IT devices,IT security campaign,Keep Intruders out,Protect your brainwork