The second local contest held together with EPFL (PolyProg) is over. In total, 35 people competed (20 from ETH). The problemset was quite challenging this time. The official results: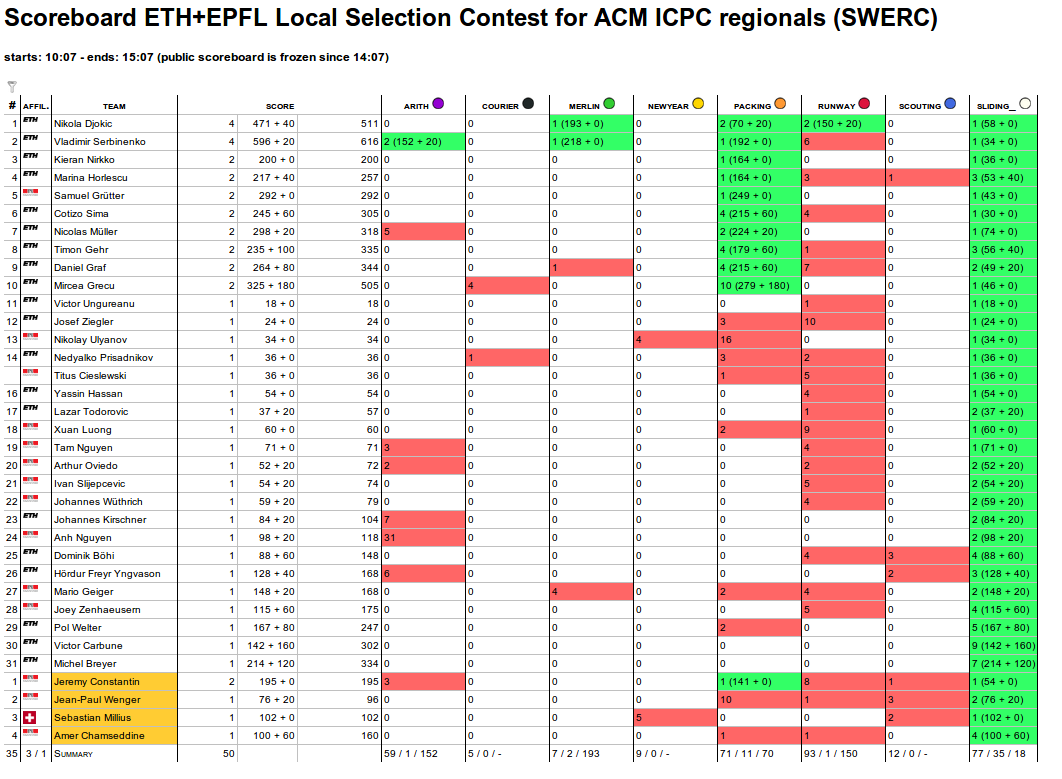 Congratulations to Nikola Djokic, Vladimir Serbinenko, Kieran Nirkko, Marina Horlescu, Cotizo Sima, and Nicolas Müller, who will represent ETH at the regionals in Valencia!
The problem set. The solutions. The IO.
Thanks to our sponsor Quatico Solutions AG we could again enjoy a superb apero after the contest.