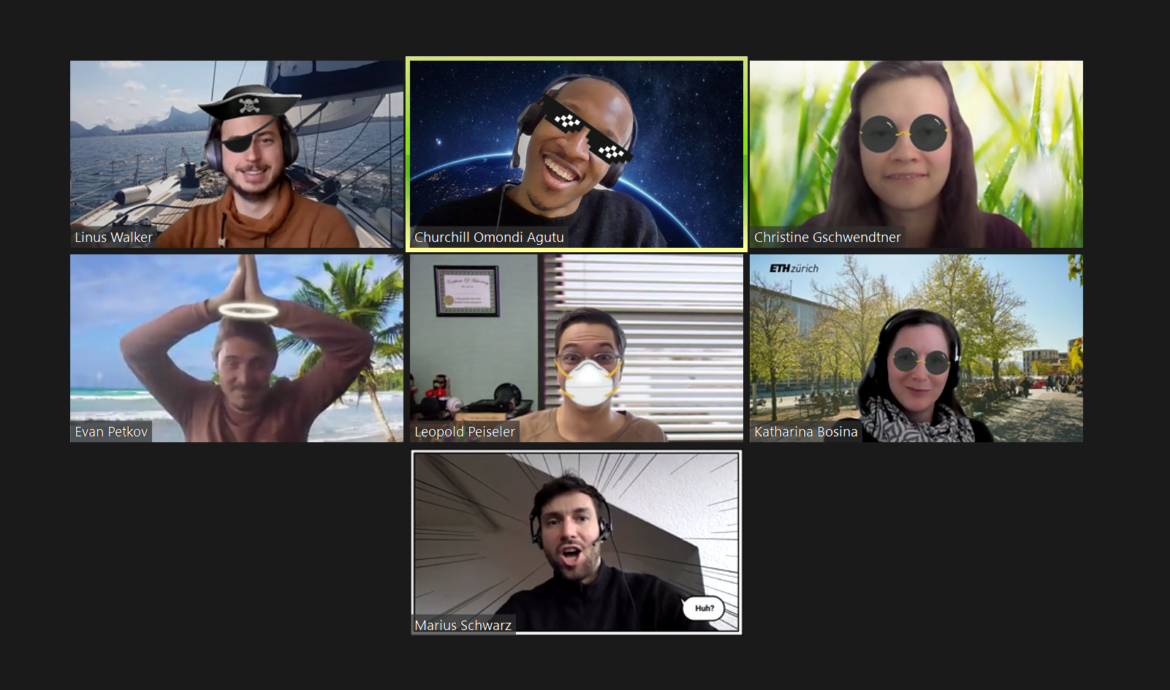 Cheers to 50 articles! 500 more perhaps?
On 04.04.2022 by Churchill Omondi Agutu, Christine Johanna Gschwendtner
So the Energy Blog @ETH just turned 50 articles old! Writing for the win! To think that an idea that was sparked by an unexpected encounter of students Flo, Yael, Evan & Alejandro, in their early PhD years while at ETH Zurich, what a feat! Through the support of the ETH Energy Science Centre (ESC), the Energy Blog @ETH team, consisting mostly of PhD students, along with professors and ESC staff, has worked to create a space where anyone working in energy at ETH Zurich can showcase their research or give informed opinions on pertinent energy topics of our time.
In this article, we at the Energy Blog @ETH team want to give you a glimpse "behind the curtain" into the inner workings of our team! What is the #ETHEnergyBlog about? And how can you be part of this budding team?
---
Epiphanies are so underrated
We would like to imagine that our founders were standing at the ETH Polyterrasse on an early spring day, staring out into Zurich's city oblivion when the idea hit them, as we are sure great ideas hit Einstein during his days at UZH — corny much? But no, the blog was inspired by Prof. Meredith Fowlie's call to action during a PhD seminar they were attending. As Evan puts it, Meredith argued that "young researchers should have a voice in the general power dynamics and academia."
Although they were in their early PhD days, the energy enthusiasts also wanted to "build a community of energy PhD students at ETH, something that ties them together and allows students to engage in thought provoking debates" on all things Energy. This call to action and desire to create a space for students to synthesise their work to a broader audience led to the development of the Energy Blog @ETH. Fast-forward to today and boom…
So what is the Energy Blog @ETH about?
"Even after 2 years, I still get e-mails from experts in my field and people who are interested
 in my work aiming to connect & discuss my research based on the blog post I wrote" –
Cristina Dominguez
The Energy Blog @ETH is a platform for ETH researchers and students to channel insights from their research by engaging with the public, industry, policy and other researchers. As the name suggests, it is all about one of the most intensely debated topics of our generation: energy. From climate and sustainability to affordability and security, energy affects many layers of society and politics.
We post two types of blog articles: short highlights of the most recent research and opinion pieces on current public debates. Our authors range from master's & PhD students, to Postdocs and Professors. We also include blog post collaborations with authors from outside ETH Zurich. Our mission is to share knowledge and spark discussions from a multi-disciplinary perspective.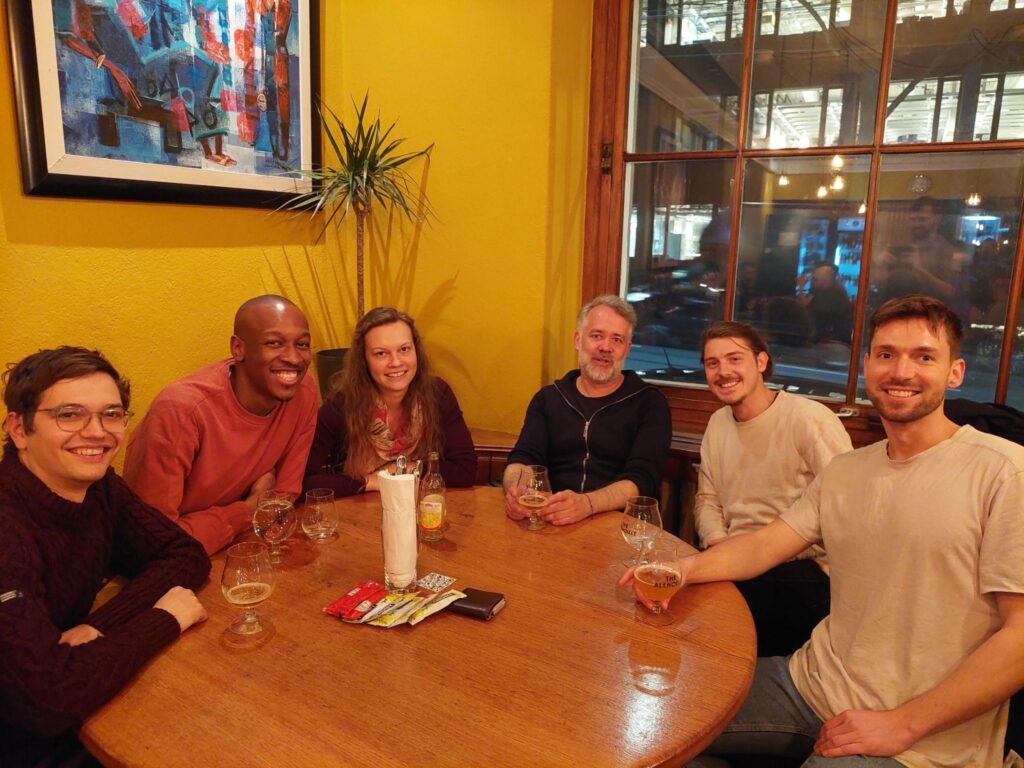 This is who we are – editors & admin team (some are hiding below the table)
From left: Leopold, Churchill, Christine, Christian, Evan & Marius (our other teammates include: Florian, Yael, Jonas, Katharina, Annina, Valentina)
An eclectic readership, might we add?
Our readers go beyond the metaphorical ETH walls, ranging from policymakers shaping the energy transition, industry experts involved in financing, or developing and implementing technology, other researchers in the energy space within and outside ETH, and you! We are always happy to see discussions emerging in the comment section below posts — we always want to know about your views on the various topics we cover, what you like about the blog and new ideas!
Topics covered? Of wide breadths and deep depths!
We post on a broad range of topics from transport, buildings, and electricity to efficiency, supply, behavior and policy. Our work spans the globe covering issues in Africa, Asia, and of course Europe and Switzerland. Below is a visualization of the most frequently used words from all our blog posts!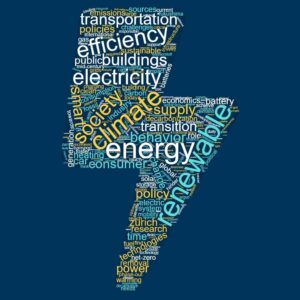 Be adventurous! Check out all the articles related to a topic you are most interested in. Check out the figure below for an overview. You can find many more topics on the blog!

Keen to join us?
"As a battery enthusiast, I had a chance to spread often overlooked insights that I discovered during my thesis" – Varun Duggal (Master's student)
Interested in getting involved? The easiest way is to read our posts (you can subscribe to our newsletter or follow us on Twitter to not miss out on any posts) and spark a discussion. Tell us your thoughts on the blog (like we said, we live for the comment sections 😉) and approach us if you would like to write an article. We are a lovely bunch of PhDs and Postdocs who are happy to help you write your first (of many) blog posts! Feel free to e-mail one of our editors and we can  get you started! If you want to be even more engaged, we are also looking for new editors from time to time.
You can expect articles on gas networks, environmental impacts of retrofits, energy modeling and many more topics in the next couple of weeks — stay tuned!
If you are part of ETH Zurich, we invite you to contribute with your findings and your opinions to make this space a dynamic and relevant outlet for energy insights and debates. Find out how you can contribute and contact the editorial team here to pitch an article idea!

2 comments