Imagine a computer game where you click to get through. This is similar but better. The students follow instructions, manipulate samples, use machines, gather information and answer questions along the way to check their progress and understanding. A theory section with all relevant background material is available at all times. The setting looks very much like a real lab, and chemical reactions are shown in 2D or 3D videos. Finally, there is a mission (here: help a sports physician repair athletes' damaged articular cartilage) that makes the virtual lab's path and goal clear.
In 2015 we, Prof. Dr. M. Zenobi-Wong and her team, started developing the "Tissue Engineering Lab" (TEL) with Labster. The process was easy and rewarding. Since Fall 2016, after two pilot runs, the lab has been used by students every semester.
Here is the students' evaluation from this spring (2017). Approximately 60% of the 60 participants filled out the survey at the end of the lab. Most of the students worked in pairs. (Source: Labster)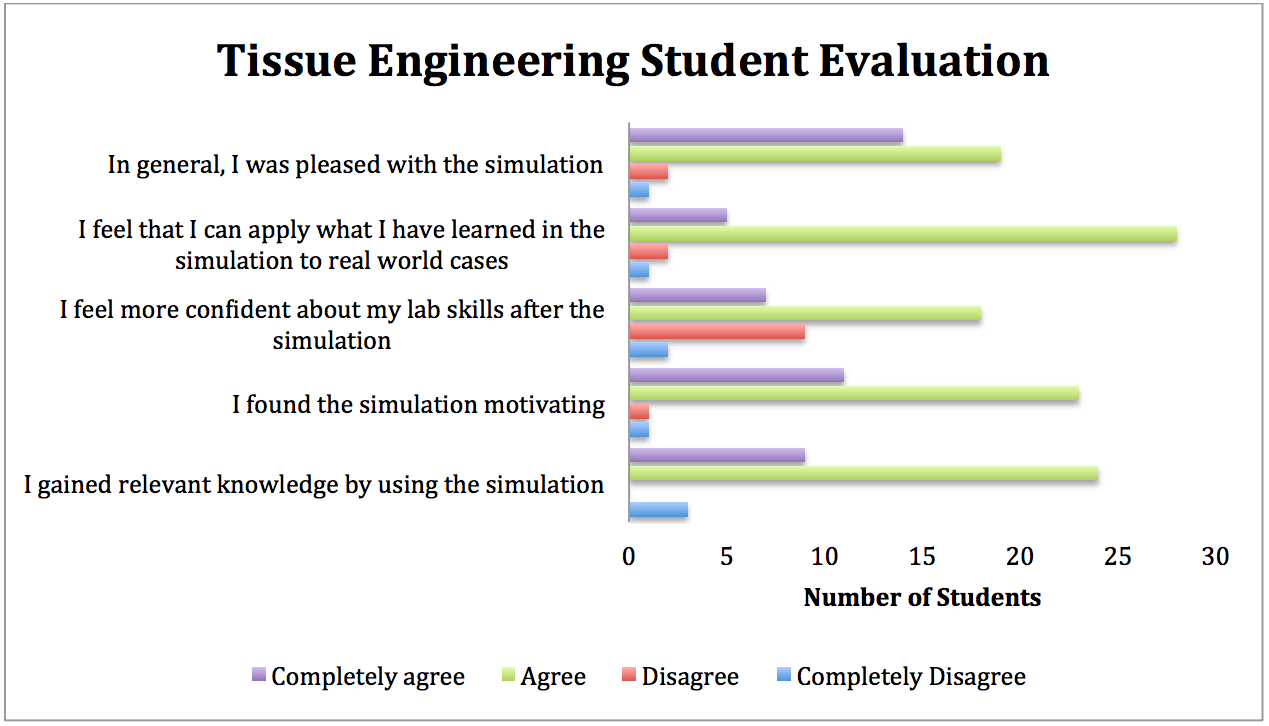 We are very happy about the results as the lab motivated students and they felt that they gained relevant knowledge.
Some screenshots, the learning goals and the techniques used can be found on the lab's main page at Labster. And here is a short (and fast) screencast of the first hydrogel experiment.
What are the reasons for using virtual labs?
lectures that haven't got any physical lab time but would profit from lab work (exercise-/extra-material)
experiments that have to be done by vast amounts of students
experiments that are too dangerous to be performed by students
experiments that are too costly to perform with students
additional practice material
not enough ressources (i.e. scarcity of lab spaces)
For this lab, it was the first reason, and now students can get lab work done in a one-hour exercise slot in the lecture hall. This is amazing!
We are happy to announce that the second virtual lab @ETH Zurich is on its way. In the physical setting, this lab can only be performed by an assistant. To offer the opportunity to students to try it out themselves, Prof. Dr. L. Nyström with Dr. M. Erzinger will develop the "Kjeldahl Lab" starting this summer.