Upcoming Science and Policy Workshops 2022

Course registration: https://www.ethz.ch/services/en/service/courses-continuing-education.html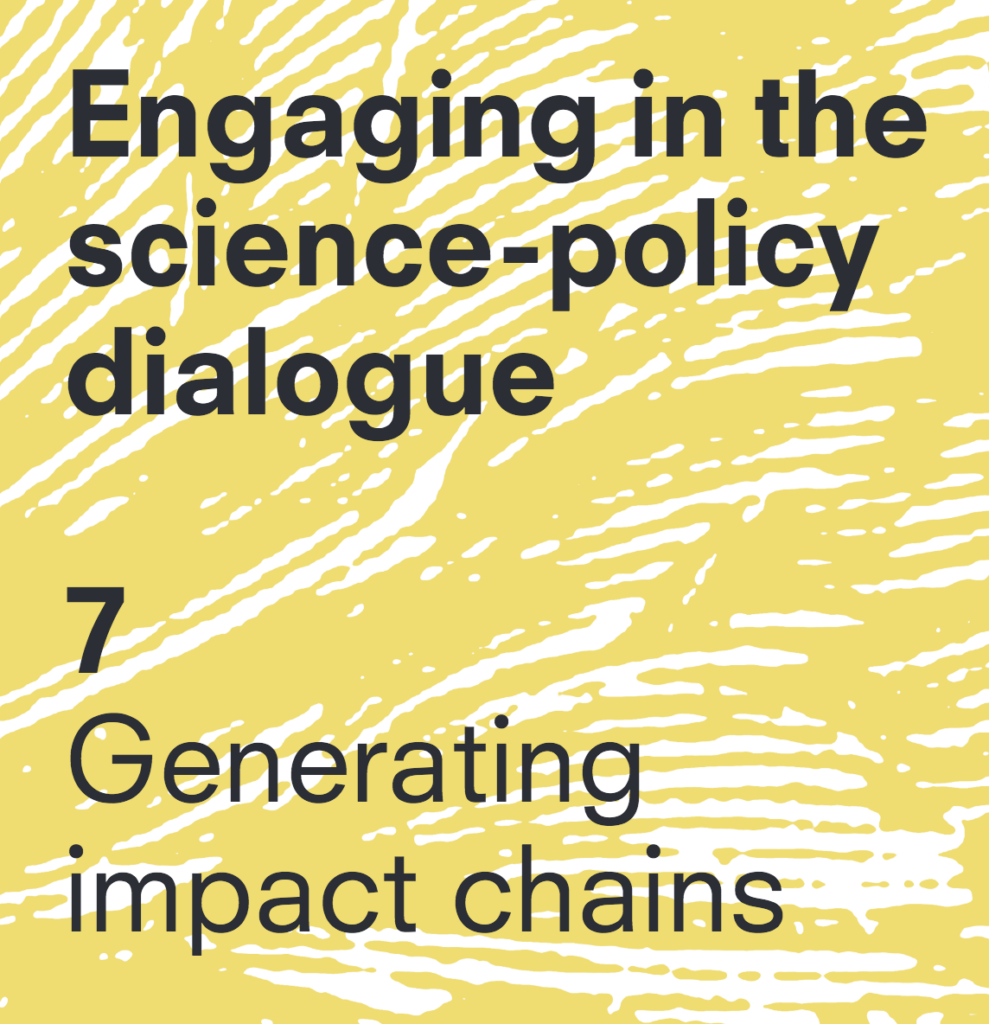 The fall term course "Science and Policy Workshop F: Understanding Policy Evaluation" is open for registration already.
Dates: August 22 and September 19, 2022 (9:00 – 17:00)
Location: ETH Centrum
On the PSC Webpage as well as the ETH Webpage for Courses, continuing education you'll find detailed information regarding the courses and the possibility to register.
Course fees: Participation is free of charge to all Ph.D. students. Students enrolled in PSC PhD Programs and LSZGS have priority, exceptions are published in the course information. Cancellations should be arranged with the PSC coordination office, psc_phdprogram@ethz.ch.
---
Previous Training Events
Summer School Registration Open: Responsible Research and Innovation in Food, Plant and Energy system Science
13–17 September, 2021 – Wislikofen, Switzerland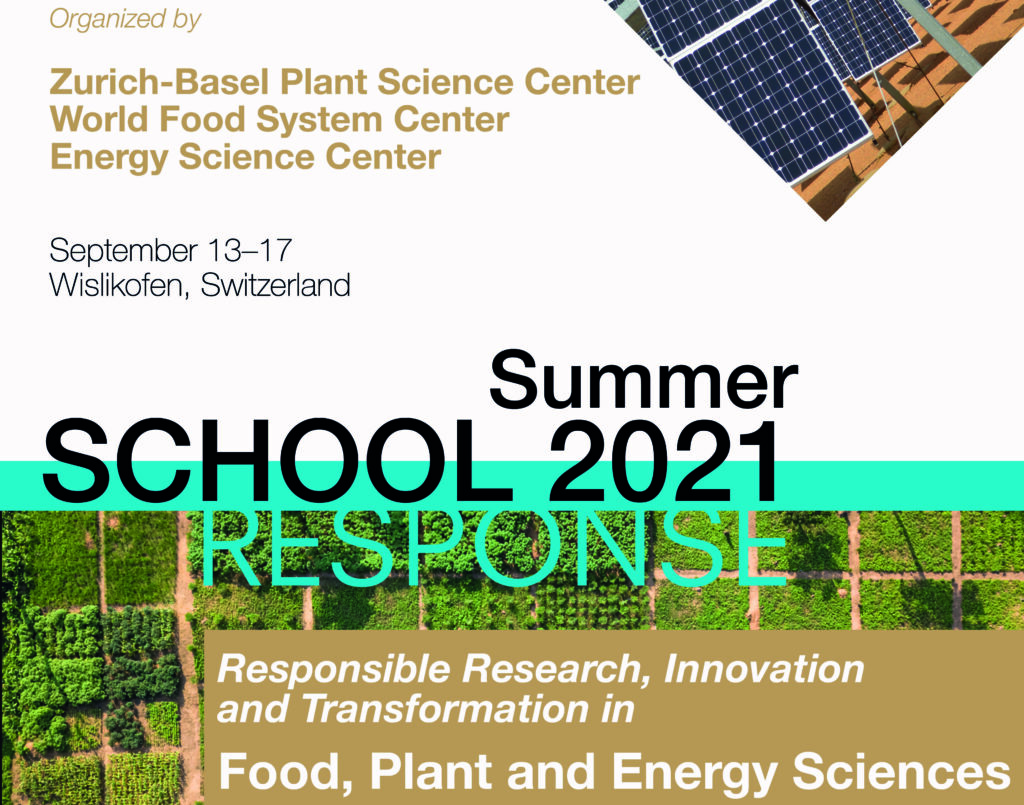 Food and energy are the great challenges for modern societies, both producing enough for the growing world population as well as producing and distributing them environmentally friendly, fair and equitable. Their footprint on land, biodiversity, ecosystems, water, soil and their impact on climate is enormous.

In this summer school, we will implement the Responsible Research and Innovation framework to exemplary case studies addressing sustainable food systems, sustainable transition pathways in the energy sector; and sustainable land use decisions. Participants in teams work on case studies, they define the problem in the societal context, develop prototypes following value-based and human centered design approaches to the problem or develop a social practice theory and change hypothesis for setting their prototypes into practise.
Theoretical inputs to understand the concepts and methodologies, workshops on several methodologies and tools, exemplary insights in good practices and working with case studies will help the participants to understand and apply the responsible research and innovation process.
Learning Objectives:
By the end of the summer school, participants will:
• Understand the responsible research and innovation (RRI) framework and its application in research.
• Design their own responsible research and innovation process including public engagement and participation formats.
• Know how to carry out ethical inquiry and a value-based design processes.
• Be able to apply design thinking.
• Can implement formats of social and transformative learning in their research processes.
---
PhD Program in Science and Policy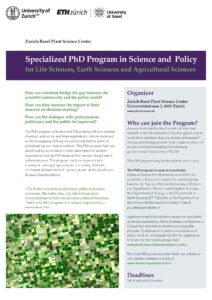 The Zurich-Basel Plant Science Center (PSC) has created a "PSC PhD Program in Science and Policy", unique in Switzerland. It combines life, earth, agricultural and/or engineering sciences with policy studies. It is based on a current societal demand for young scientists, able to effectively translate scientific results into the public discourse.
With academic experts and practitioners at the science-policy interface and support through Swiss and European funding we build up a course program addressing three key questions:
How can life scientists bridge the gap between the scientific community and the policy world?
How can they increase the impact of their research on political decision-making?
And how can the dialogue with policymakers, politicians and the wider public be improved?
The natural, life and engineering sciences have strong implications for political topics, e.g. in the fields of sustainable development, adaptation and mitigation potentials in the light of climate change or way to responsible research and innovation in the field of biotechnology. As a young researcher, you may perceive a gap between research and its implementation in these domains, and you may be wondering how this gap could be bridged.
Then, join the PhD Program on Science & Policy!
For program registration, please contact: psc_phdprogram@ethz.ch
The PhD program is accredited by the University of Zurich, University of Basel and ETH Zurich, as well as the Zurich Life Science Graduate School. It will be finished with a joint certification from all three universities as part of your doctoral degree.
---
Upcoming Science and Policy Workshops

Course registration: https://www.ethz.ch/services/en/service/courses-continuing-education.html
NOTE: PSC switched its course registration to the ETH Zurich course registration system (Courses, continuing education). Choose ► Plant Sciences from the drop down list
---
Introduction to Political Sciences, Spring 2020
Evidence-based Policy-making, Fall 2020

Stakeholder Engagement, Fall 2020
Communicating Sciences, Spring 2020
Building Political Support, Spring 2020
---
Previous Training
Contributing to Policy Action – Analysis and Communication of Risks and Uncertainties, Fall 2019

Understanding Policy Evaluation, Fall 2019
Scenario-building and modelling, Fall 2019
---
PSC Summer Schools
PSC Summer School 2018 – Responsible Research and Innovation in Plant Sciences – Registration closed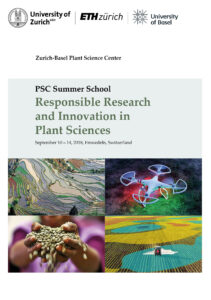 Social transformation through innovation and research are key elements in the discussion on how the global community could overcome its complex problems related to environmental and economic constraints in a resource-limited world. Scientists are asked to take a role in science-in-society dialogue.
Invited quest speakers are: Christian Pohl, D-USYS td-Lab, ETH Zurich, CH; Daan Schuurbiers, De Proeffabriek, NL; Grégory Grin, Fri Up, CH; Bernadette Oehlen, Research Institute of Organic Agriculture FiBL, CH; Foteini Zampati, Global Open Data for Agriculture and Nutrition, GODAN, UK; Eduardo Perez, World Food System Center, ETH Zurich, CH; Jochen Markard, Sustainability and Technology within the Dept of Management, Technology, and Economics, ETH Zurich, CH; Melanie Paschke, University of Zurich, CH, etc.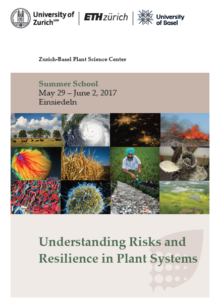 With humankind leaving the planetary boundaries and the safe operating space, systemic risks have become frequent: our climate system is approaching a new state. Biodiversity losses are endangering ecosystem services; pests are globally spreading and threatening our food security. This summer school deals with complex system and systemic risks.
The range of topics spans from plant sciences to economy with a focus on modeling from the mathematical background to complex ecological models. Research and case studies are from climate change, ecosystem research, epidemiology, agriculture and economics with strong links to plant sciences.
Invited quest speakers are: Pia-Johanna Schweizer, Institute for Advanced Sustainability Studies, Berlin, Germany; Melanie Paschke, PSC, Switzerland; Mary Lou Zeeman, Bowdoin College, Brunswick, ME, USA; Adam Clark, University of Minnesota, USA; Chris Gilligan, University of Cambridge, United Kingdom; Christophe Randin, University of Lausanne, Switzerland; Robert Finger, ETH Zürich, Switzerland; Matthew Barbour, University of Zurich, Switzerland